If you're ready to make a move and considering San Mateo as an option, here's what you need to know about the little city to the south of San Francisco.
Is San Mateo a Good Place to Live?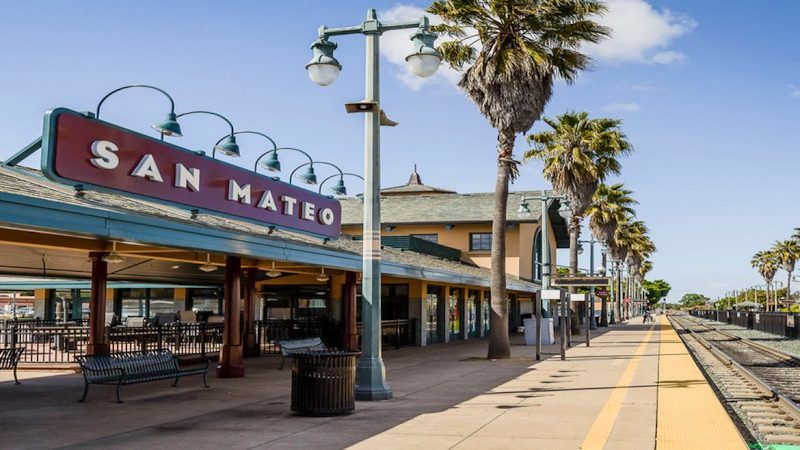 San Mateo lies to the south of San Francisco. Its history begins with the Ohline Indians, who migrated to the coast for the cool climate and abundance of freshwater creeks. San Mateo initially appeared on the map when the railroad linking San Jose to San Francisco ran through San Mateo in 1863.
It's known as one of the calmest cities in the area, with its urban-suburban mixture. You'll find many restaurants, shops, downtown parks, and incredible scenic views.
Whether you work in San Jose or San Francisco, you're always within easy reach of both cities.
Is San Mateo safe? Undoubtedly. Most San Mateo neighborhoods are safe because of low population numbers and a relatively high cost of living.
San Mateo Demographics
Demographics tell you a lot about a place. California is the most populous state in the country, so it's easy to think of most cities as bustling metropolises.
As of 2020, San Mateo reported a population of 103,064, with roughly half the population being white, nearly a quarter Asian, and 15% Hispanic, with other races making up the rest. The city's demographics make it a cultural melting pot, with influences from around the country.
The median age of San Mateo is under 40, making it the perfect place for young couples and families looking to make a home here. If you're searching for a youthful city to live, San Mateo is the place.
San Mateo Weather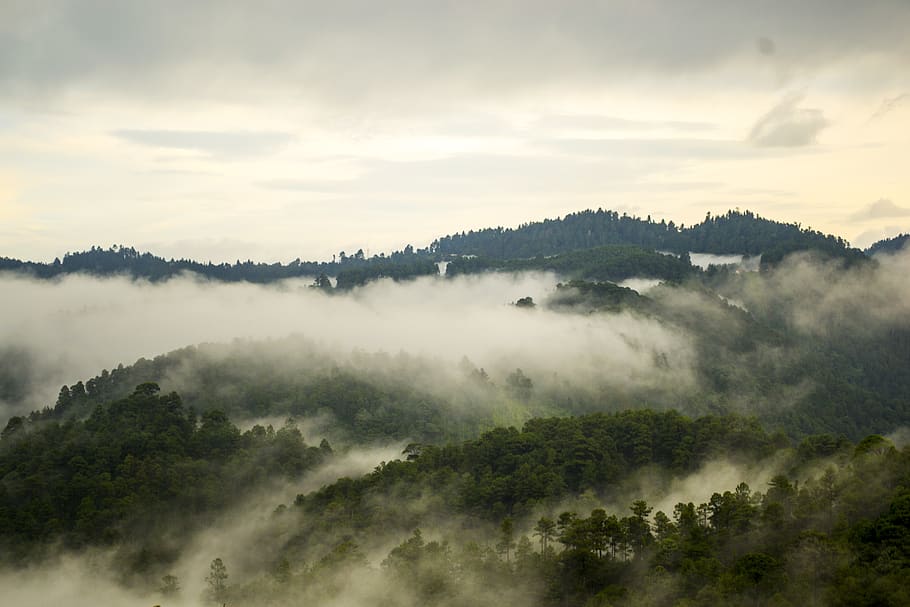 What's the temperature in San Mateo, CA?
Due to its proximity to San Francisco, you're free of the searing temperatures of Southern California. Typically, you'll see temperatures ranging from 44 to 74. It's never too hot or too cold, making it ideal if you want lovely weather without the extremes.
The only downside is you're never out of range of the rain and fog that settles over the Bay Area.
San Mateo Neighborhoods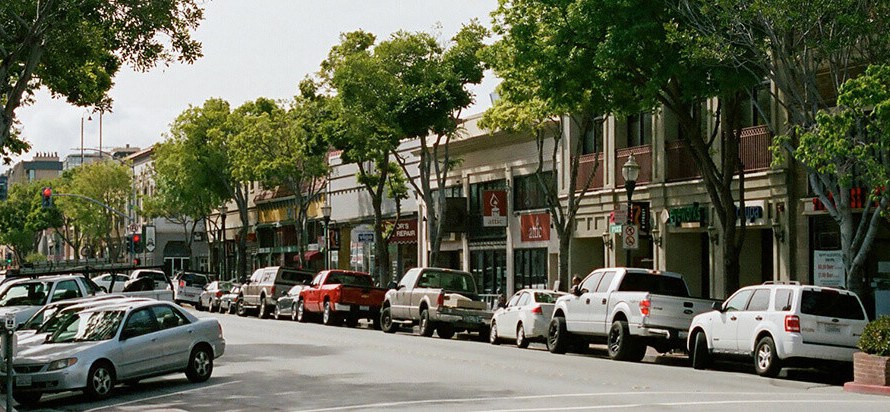 Living in San Mateo means you can choose from an array of neighborhoods. There are plenty of great places to suit different budgets and different vibes.
Easily the most desired neighborhood to live in is Baywood. The well-kept environment of the area lends itself to families. You'll enjoy larger than average lots if you have a big budget. Baywood also has some of the best schools in the area.
Alternatively, you may choose to live in Hillsdale. This neighborhood is better if you're looking for a single-family starter home to lower your average rent in San Mateo. Its crime rates are low, thus creating a safe, family-oriented community.
Another excellent neighborhood to consider is San Mateo Park. The San Mateo Park suburb has various lot sizes and provides quick access to the freeway. You're never more than a mile from the extensive shopping and dining areas.
San Mateo Park is the place for young people commuting to work in other towns or someone who just wants to experience the best of California nightlife.
Finally, Aragorn is a neighborhood that embraces a mixture of families and young professionals. Those living in this part of town typically have a higher net worth and are highly educated. You'll find several types of homes for sale in Aragorn, including single-family and condominiums.
San Mateo, California: Cost of Living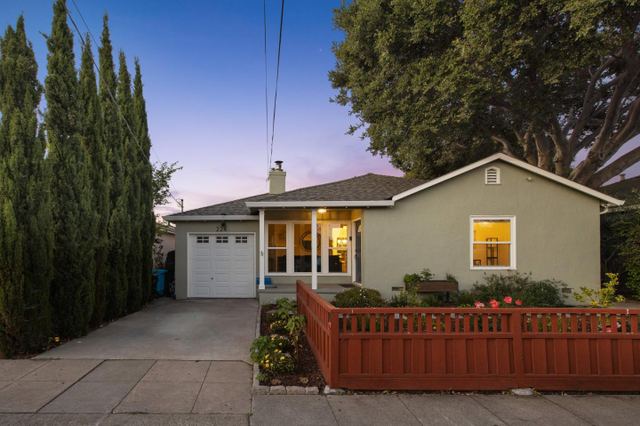 Understandably, the cost of living in San Mateo, CA, is high. There's no getting around the fact that California is one of the most expensive states to live in nationwide.
But how does living in San Mateo stack up to other options across the state?
Rent
The San Mateo average rent matches that of major cities like San Jose, Los Angeles, and San Diego, with an average rent of $3,297. However, you can find apartments as cheap as $2,000 per month if you're willing to live in a less desirable neighborhood with a smaller living space.
The most expensive apartments in San Mateo will set you back close to $4,500 per month. In terms of rent, San Mateo is pretty much on par with other desirable cities. However, there's still a significant difference between the cheapest and most expensive real estate rental options.
House Prices
Home prices are well above the average for California. Its proximity to the Bay Area and Silicon Valley means that this is one of the most competitive housing markets in the country. According to Zillow, the average home value stood at $1.8 million, with more growth predicted. The median is not too far away from the average at $1.4 million.
The cost of living in San Mateo, CA, may not depart significantly from other parts of the state, but buying a house in town is out of the reach of most young people.
Groceries
Despite the high cost of real estate, the price of other items is far more affordable. The only problem you will have with essential items is gas prices, which heavily impact the entire country.
Here's an idea of what certain items might cost you:
Fast Food Meal - $8.50
Dozen Eggs - $2.94
Home Utilities - $144.54
Gallon of Milk - $4.10
1 lb of Chicken – $4.38
Note that these figures are only averages and don't account for the rampant inflation caused by world events. With prices rising and falling seemingly weekly, it's fair to say that it's difficult to track the averages as they stand in 2022.
Either way, living in San Mateo is not particularly expensive after paying your rent or mortgage.
San Mateo Employment Prospects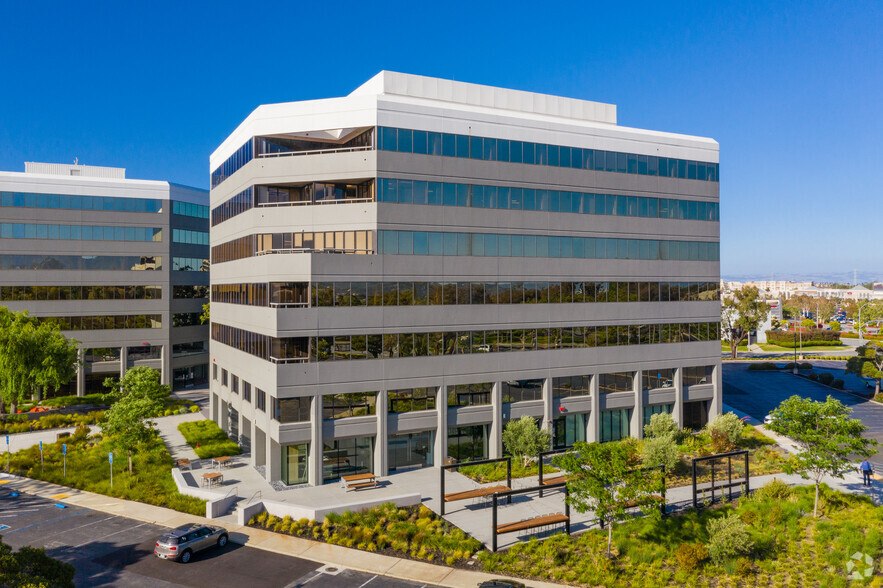 In 2019, the average salary was $124,842 in San Mateo, with increases expected due to the thriving economy. Residents of San Mateo enjoy average salaries that are more than double the average for the whole country.
Most jobs in San Mateo fall within the healthcare, retail, and professional services sectors. However, San Mateo's location makes it an excellent place to find a job.
To escape the crippling living costs of San Francisco, many employees from there actually live in San Mateo. It's just a 20-mile commute up the freeway.
Note that moving to San Mateo gives you access to the job markets of not just the town but also San Francisco and San Jose. If you're working in technology and searching for a more affordable place to live, San Mateo could be the place for you.
The aftermath of the COVID-19 pandemic and the Great Resignation has opened up more employment opportunities for those with the right skills and experience. Younger people looking to kickstart their careers will find San Mateo a perfect place to live.
Make Your Move Easy with Boombox Storage
Moving to California is something that requires a lot of thought. The high cost of living in the state means you need a salary that can support a comfortable lifestyle. If you've already secured your dream job and are ready to start living in the Golden State, San Mateo is the place to be.
Get living in San Mateo off to the best start by planning your move with care. Boombox Storage is the innovative tech-based approach to traditional moving and self-storage facilities. We are considered one of the best options for storage in San Mateo and the San Francisco Bay Area. Enjoy unrivaled safety, security, and professionalism with the storage company that does everything online.
To learn more about making your move to Northern California as smooth as possible, get in touch with Boombox Storage now.