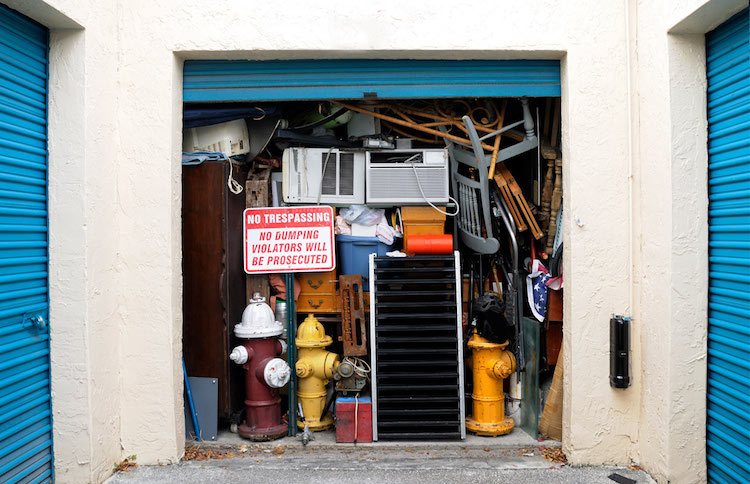 If you are dead set on using self storage, then check out our list of storage unit organization tips and storage unit ideas. But if you don't enjoy having to dig through a dusty storage unit yourself then you need to check out Boombox. Boombox takes all the hassle out of self storage
We pick up your items right from your door, inventory them online with professional looking photos, and deliver your items when you need them. It's like a storage unit in the cloud. You'll always be organized and you'll never have to drag your butt to a storage unit again. With storage pickup and delivery all you have to do is drag your mouse :)
If we haven't sold you yet, then make sure to check out our storage unit pricing. Not only is our full service storage solution more convenient service than self storage but we come in cheaper than the majority of storage facilities in the San Francisco Bay Area.
If you are still thinking about using self-storage then make sure to check out our list of 7 storage unit organization ideas, that'll make your storage experience a little bit easier.
#1 Label Your Storage Boxes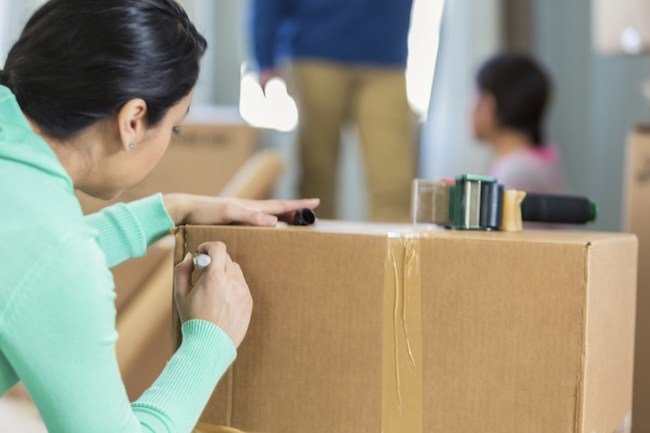 If you are looking for tips on how to organize a storage unit, then make sure to follow this mission critical tip: Always label your boxes. This maybe some extra work in the short term, but we guarantee you'll forget the moment you leave your storage unit which items are in which box. So adding labels that are easily visible on your storage boxes will save you time down the road when trying to access your items.
#2 Use a Consistent Storage Box Size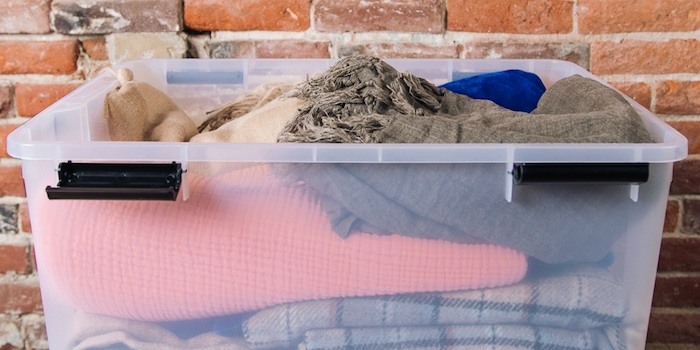 Before you've started packing anything, it's always a good idea to keep your box or plastic bin size consistent. This will allow you to easily stack items and prevent your boxes or plastic bins from failing. We recommend using medium sized boxes for all your storage needs. Not only are they easier to maneuver but consistent boxes will help with organizing a storage unit and will be the most efficient use of space.
#3 Identify Storage Items You Need to Access More Frequently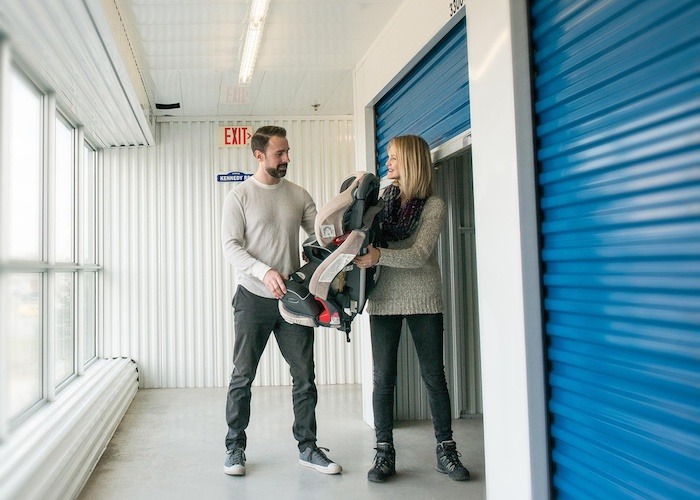 Out of all the storage unit organization tips this seems to be the tip that gets implemented the least. Once you've packed all your items into boxes, added labels, and inventoried everything, packing your unit in a specified way can be easily overlooked. However, this is important if you don't want to spend hours looking through your storage space every time.
Before you start packing your unit make sure to identify the items you will access the most. How to pack a storage unit is straight forward but it takes a lot of effort. Once your most frequently used items are identified set them aside while you pack your unit with the rest of your items. After your other items are all packed, place your most frequently used items toward the front of your unit where you can have easy access to them without have to dig through your whole unit.
#4 Create A Master Inventory List
To make sure nothing gets lost in translation putting together a list of all the items you've stored ensures you won't forget what items you have in storage. When thinking about how to organize your storage unit, this may seem like an unnecessary step but it is surprisingly easy to forget what is in storage.
This especially comes in handy when you are looking for a specific item, and are unsure if you put it into storage or not then you can simply check your contents list instead of having to drive to your storage facility to look through your storage unit yourself. Putting together a master contents list may add a little time up front but will definitely save you time down the road.
#5 How to Organize Storage Unit Tip: Maybe You Need a Larger Unit?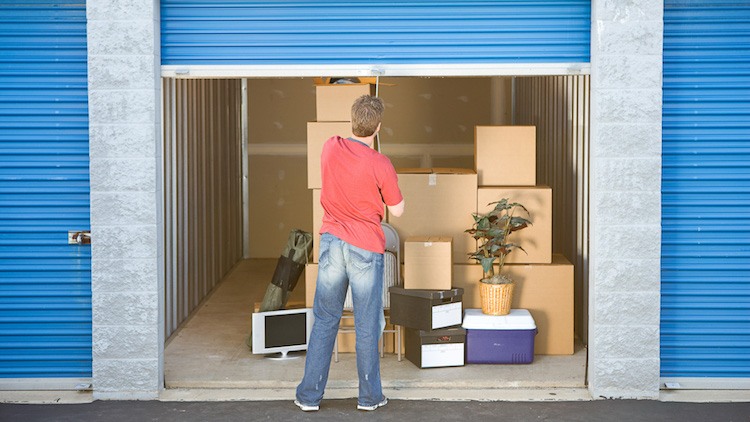 Using every square inch of your storage unit may make you feel like you are getting your money's worth, but it can also make access extremely frustrating.
Trust us, you don't want to have to play tetris every time you go to get an item out of your unit. Adding additional space to your unit can allow you to maneuver your items easier and may make accessing your storage unit seem a little less daunting.
#6 Organize Storage Unit tip: Shelve or Stack Boxes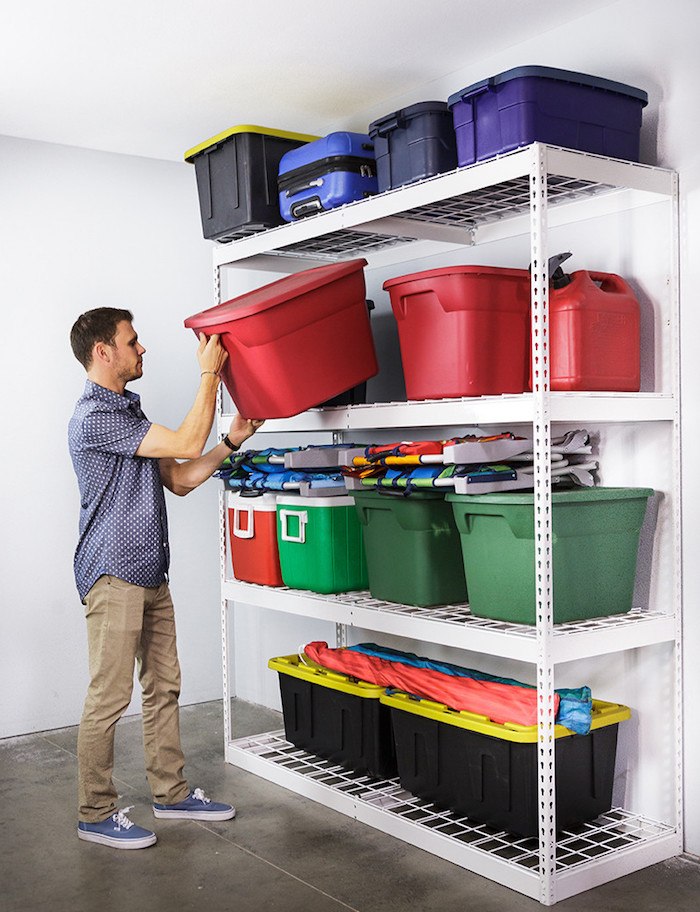 If you plan on stacking your boxes more than 4 high than we recommend adding a shelving unit to your unit. These way your boxes won't get crushed and you'll be able to use more vertical space within your storage unit.
#7 Forget Everything We Just Said and Use Boombox
There's a better way! Try the hassle free storage solution that manages the pickup, storage, and delivery or your extra things.
We take care of all the organization by inventorying your items online with professional looking photos. When ever you need something back you can access your items by simply clicking on the picture and scheduling a delivery. You won't have to worry about organizing your storage unit ever again. We've got this!
Check out our full service storage solution today!