San Francisco residents are on the move. High living costs mean more people are moving out of San Francisco than any other major metropolitan area in the country.
According to a government survey, one in three San Francisco residents is leaving the Bay Area in search of more affordable places to live.
The reasons why are long and complex. If you're moving out of San Francisco or into San Francisco, what you care about most is how much it will cost.
Searching for moving costs in San Francisco is one thing, but what if you're looking to move to another part of California? Here's what you need to know about movers' costs in the area and how to save the most on your next move.
San Francisco Movers Costs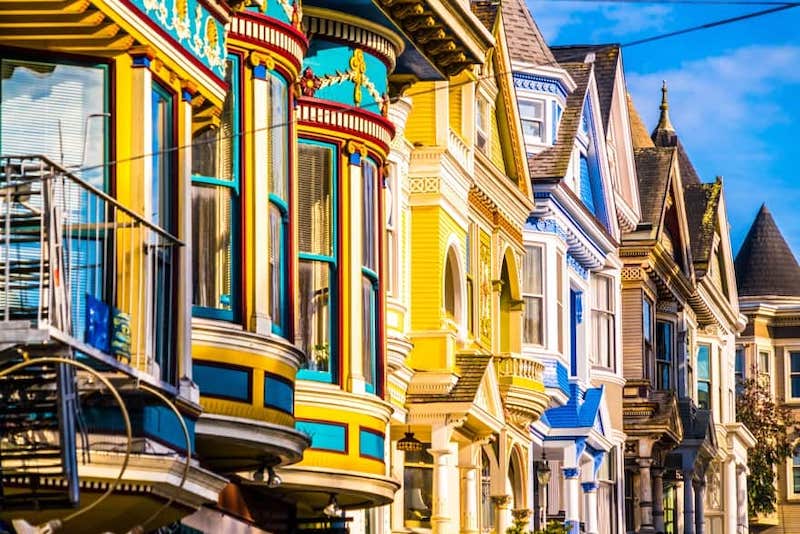 The Golden State is a nation of its own. The lifestyle and feel of San Francisco will differ wildly from the experience of living in San Diego or Los Angeles.
Whether moving from San Francisco to San Diego or from Sacramento to San Francisco, you need to factor the costs into your budget.
Local moves can cost anywhere from $50 for a low-end move to $2,000 for a professional moving service. The added benefits of working with a professional moving company will cost you, but the service and peace of mind are more than worth it.
So, what can you expect to pay when moving to (or from) some of the biggest economic centers in California?
LA
When searching for movers from SF to LA, the cost will be among the highest because you're moving from one end of the state to the other. Added fuel costs have forced moving companies to up their rates. If you're working with a professional moving company that cares about its employees, the chances are their rates have risen to cover rising salaries.
If you're moving out of the City of Angels to Frisco, the average cost of movers in San Francisco will range from $1,500 to $5,000.
San Diego
If you're planning to go as far south as possible to take in the relaxed vibes of San Diego, you can expect your moving costs to be slightly higher than an LA move.
Movers from San Diego to San Francisco typically charge between $2,000 to $5,500. In other words, movers from San Francisco to San Diego will charge roughly the same as an LA move. These costs often encourage people to downsize to lower the overall price.
Sacramento
Are you moving to or from the capital of California? The distance between San Francisco and Sacramento is a mere 90 miles, meaning you can easily find an affordable moving company.
Depending on how much stuff you want to move and the moving company's professionalism, movers from San Francisco to Sacramento will typically charge in the range of $500 to $1,500.
Factors Affecting San Francisco Movers' Costs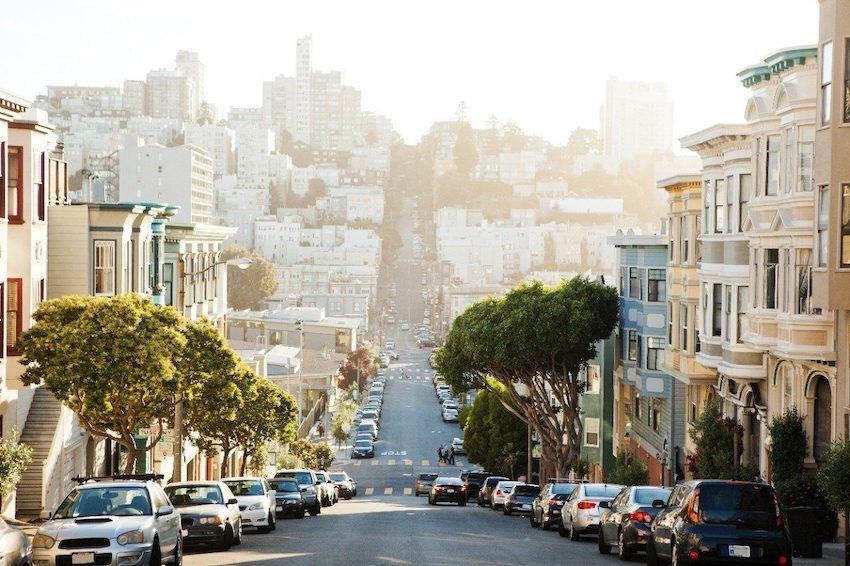 Moving costs in San Francisco depend on various factors. When estimating your moving costs, you need to operate on estimates.
Any good moving company will provide a tailored quote based on the details of your move. Flat rate moves essentially don't exist. Before you get in touch with a company for a customized quote, here are the primary factors impacting your San Francisco movers' cost.
Distance
Whether you're moving locally, across the state, or to the other side of the country, distance is a big deal.
For example, movers from San Diego to San Francisco will always cost more than movers from Downtown Frisco to Oakland.
Size of Move
Emptying a one-bedroom apartment will require a smaller truck and less moving time than clearing out a three-bedroom home.
Take fewer items with you, and you'll be rewarded with lower moving costs in San Francisco.
Valuable/Heavy Items
Most moving companies will tack on additional charges for valuable, antique, or overly heavy items.
Some items may require special equipment to move. For example, if you're moving a grand piano, your crew will need to rent a hoist or crane.
Also, if you're moving precious items, you may need additional insurance coverage to protect those items.
Packing or No Packing?
Full-service packing means your moving team will take care of everything. All they need is for you to open your front door, and they'll handle the rest.
Partial service is much cheaper because your moving company will only pack and unload valuable or fragile items, such as antiques, pool tables, and grandfather clocks.
If you're looking to move on a budget, self-service moving only includes loading and unloading services. You'll need to handle the packing/unpacking yourself.
Packing Supplies
Some moving companies will include all the packing supplies to keep your belongings safe. Others will require you to get your own supplies, especially if you've chosen the self-service option.
Companies like U-Haul are excellent sources of packing supplies. However, you can even go second-hand and find moving supplies on Craigslist or Facebook Marketplace.
Moving Date
Moving is a seasonal business. In nearly every part of the country, the peak moving season is between April and September. Moving during this period is popular because the weather tends to be good, the kids are out of school, and longer days mean more daylight hours to manage every part of the moving process.
Schedule your move from October to March to make savings. Many San Francisco to San Diego movers will even have deals and discounts to fill their slots.
Self-Storage Services
Are you downsizing, or is your move a complicated one?
Your moving company might recommend a self-storage unit for temporary or permanent storage of your goods. Rates vary between companies, but self-storage services command an ongoing monthly fee to maintain your space.
Insurance Coverage
All legitimate moving companies must have a certain amount of insurance by law. However, the standard insurance policy won't provide 100% reimbursement for your belongings if something is damaged or lost.
Choosing additional insurance coverage for your move is wise, especially if transporting something worth thousands of dollars.
How to Save on Moving Costs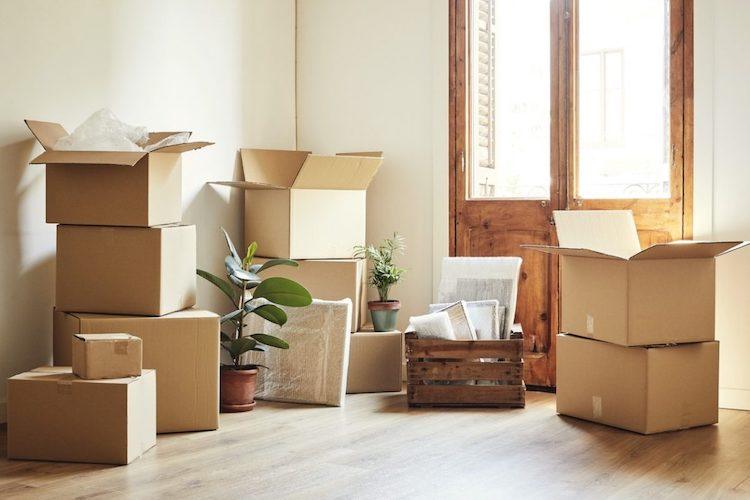 Saving on moving costs is a priority for most people. Moving prices can increase fast with more items and added services.
Thankfully, there are several innovative strategies you can take advantage of to save on your moving costs.
Pack Your Stuff
Packing items yourself is the best strategy because full-service moving will always be the most expensive option.
It shouldn't come as any surprise. Asking the moving company to pack up your home means they'll need to spend more time and bring along more staff to manage the job.
Ask some friends or family members to come over and give you a hand with putting everything into boxes in anticipation of your moving crew's arrival.
Don't Buy Moving Supplies
One of the surprises of moving is how expensive boxes and bubble wrap can be. Even if you buy in bulk at rock-bottom prices, spending over a hundred dollars on the basics is not uncommon.
Get creative with how you secure moving supplies. Ask those in your neighborhood if anyone has spare boxes they don't need. Many retail locations, such as appliance and furniture stores, may also have empty boxes from recent deliveries they don't need.
If you want to get resourceful, you can use old socks, towels, and sweaters to wrap glassware and other valuables. They often work just as well as bubble wrap.
Start Selling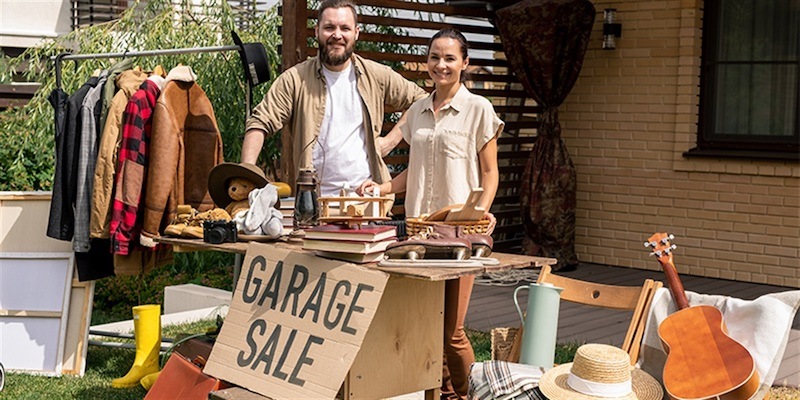 Do you need to take everything with you?
Now is the perfect time to review your belongings and decide what you really need to keep. Host a yard sale for any items you think you can sell. Making extra money for your move can enable you to pay to uproot your family without digging into your savings.
Yard sales require some planning, such as finding the right day and season, but decreasing the amount of stuff you take with you can significantly reduce the cost of your move.
Donate Older Items
Not everything is suitable for a yard sale. Old clothes and other items may not catch the eye of your target market. That's okay because you can donate anything you can't sell to those less fortunate.
Thrift stores and charities typically take anything, so you don't need to worry about any items getting rejected.
Transport Books with Media Mail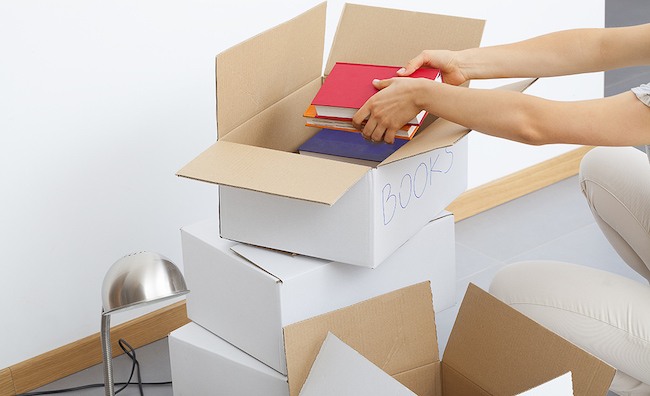 Books are notorious for taking up lots of space and adding to the weight of your move. Bookworms know how tough their libraries can be to pack and move.
The United States Postal Service has a little-known service called Media Mail. With Media Mail shipping, you can send 70 pounds of books for a little over $40.
Media Mail is a great way to free up space in your moving truck and ship your favorite works affordably. Note that you may have to wait longer for your books to arrive at your new home.
Don't Choose the Lowest Quote
The dollar amount you see in your quote doesn't always tell the whole story. Never choose the cheapest moving company in town because you are not just paying for a truck. You're paying for someone who will assume responsibility for your prized possessions.
Choose the best moving company, even if it costs a little more. Poor-quality moving companies will cost you more than you save in the long run.
Low bids often indicate low-quality work. If your goods show up late, lost, or broken, your insurance policy likely won't cover the total value of the items.
Ultimately, search for reputability in moving companies rather than low bids.
Pack Strategically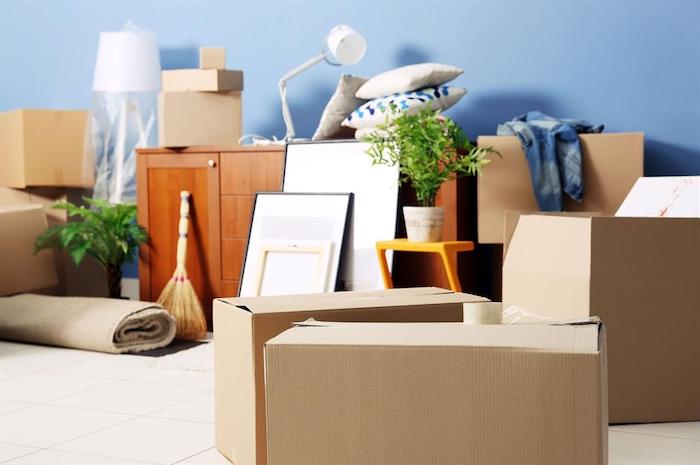 Moving is like a giant game of Tetris. Intelligent packing uses fewer boxes and leaves everything more compact. Be tactical with how you pack by combining some items with others instead of throwing everything into the nearest box.
Try to fit more things into a single box, leaving no empty spaces. It will require some extra thought and planning, but there's a chance strategic packing will decrease the size of the moving truck needed for you to make your move.
Ask for a Deal
There's nothing wrong with approaching your chosen moving company and asking for a deal. It may seem unconventional, but if your moving company has a light schedule during the off-season, there's a good chance they will offer a lower price.
Shopping around can pay dividends, so don't be afraid to ask for someone's best price. If you've got multiple quotes and their nearest competitor has undercut them, asking for a price match is another strategy.
Note that you may not always receive a deal, but there's nothing offensive about asking.
Have a Plan B
Anything can happen while on the road. Even the best mover will tell you that things don't always go according to plan.
Heavy traffic on the interstate may mean being unable to reach your final destination before nightfall. Sometimes it may take longer to pack your belongings than previously expected. In other cases, your moving truck might break down, leaving your crew stranded until a mechanic can rescue them.
All these possibilities could result in spending a night or two in an expensive hotel. It underlines the importance of always having a plan B.
Notifying friends in the area that you are passing through, keeping an overnight bag in your car, and being willing to drive out of your way to avoid getting stuck in a motel or hotel are just some ways to avert disaster.
Consider Full-Service Storage for Your Next Move
No matter your move, working with the right moving company is essential. If you decide to downsize or want a fresh start, you may need a self-storage solution to store some of your belongings.
At Boombox Storage, we take pride in offering a convenient full-service storage solution in San Francisco at cost-effective rates. Choose the digital-first approach to self-storage and let our team pick up and deliver your items at your convenience.
Your big move might be right around the corner. Secure your belongings with Boombox Storage today. To learn more, contact us about our services now!