It's no secret that moving to San Francisco is expensive. The stunning Bay Area city remains one of the most expensive places to live in the world. Yet it offers tremendous benefits to anyone who wants to experience the joy of San Francisco living.
Living in this part of the world provides you with access to one of the country's most lucrative job markets, temperate weather year-round, and access to a high concentration of cultural sites.
Let's explore San Francisco living and whether living in this hilly city could be right for you.
Is San Francisco a Good Place to Live?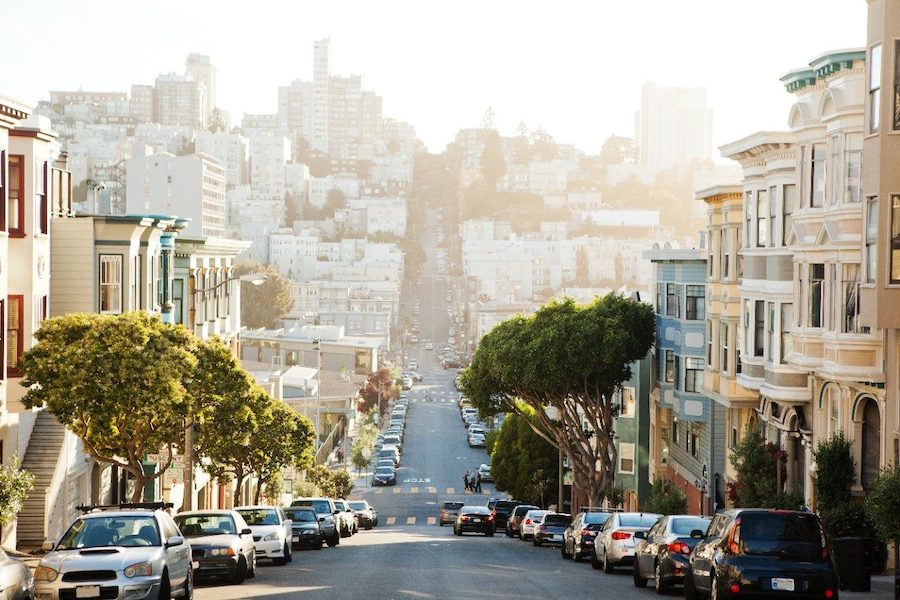 If you've been asking yourself "Should I move to San Francisco?", then it's no surprise you're doing your research. Examining every aspect of a city's liveability is important before packing your whole life into a truck and taking the plunge. Depending on what's important to you, moving to San Francisco could be the best decision you ever make. Let's take a look at some of the biggest factors of moving to the city on the Bay.
Job Prospects
The cost of living in SF means you need the career prospects that allow you to live your Bay Area life to the fullest. Silicon Valley's proximity is the primary draw for anyone working in tech. In 2018 alone, California saw the tech industry increase by 51,500 jobs, most of them in Silicon Valley. The city's economy is also experiencing growth in other areas, including healthcare, finance, and tourism. Pre-pandemic, the city's unemployment rate stood at 2.5%.
Weather
To live in SF, don't expect the typical sunny California weather. Its average temperature is a pleasant 60 degrees. The City By the Bay enjoys a mild, coastal weather system, with moist winters and dry summers. Do remember that one of San Francisco's nicknames is also Fog City. Prepare for thick blankets of fog that hang around the coast for a day or two during the summer.
America's Most Unique City
Locals will tell you that San Francisco has a look and feel like no other. To summarize it in one word: San Francisco life is stunning. It involves sweeping views of the Golden Gate Bridge, close access to natural splendor like Mt. Tamalpais, plenty of scenic parks to relax in, its iconic steep and crooked streets, and spectacular food down by the piers.
Unlike the concrete metropolises that define urban living in America, San Francisco is one of the world's great cities. In terms of quality of life, there is no beating the fantastic restaurants, accessibility to nature, and countless top-quality museums and art galleries.
Safety
There is no getting around the fact that San Francisco, like any major city, does have issues with crime. Thankfully, San Francisco's violent crimes are at historical lows. The city has made significant steps to increase safety for residents and visitors, and appears to have succeeded.
Is San Francisco Expensive?
San Francisco living is expensive. There is no getting around the fact that this is one of the most expensive places to live in the U.S. If you want to make it here, you will need a good job lined up before moving.
San Francisco enjoys the highest household income in the country. The median household income in San Francisco and the surrounding area stands at $112,000. While undoubtedly expensive, the high median income means anyone with a skill or talent will thrive here.
There is no doubt that rent is expensive. In 2021, San Francisco rents averaged out at $2,800, falling only behind New York City. Unlike other cities, SF's rental prices didn't skyrocket throughout the pandemic.
House prices are even more expensive, with many people on a budget living across the bay in Oakland or even further away. Right now, expect to pay $1.5 million for a home in San Francisco.
And with high rental/purchasing costs, you can expect everything else to be pricey too. California gas prices, in general, tend to be far more expensive than in other parts of the country, like the Midwest. Luckily, distances are shorter and public transit is available, meaning you likely won't need a vehicle and can save the expenses.
Which San Francisco Neighborhoods are Most Affordable?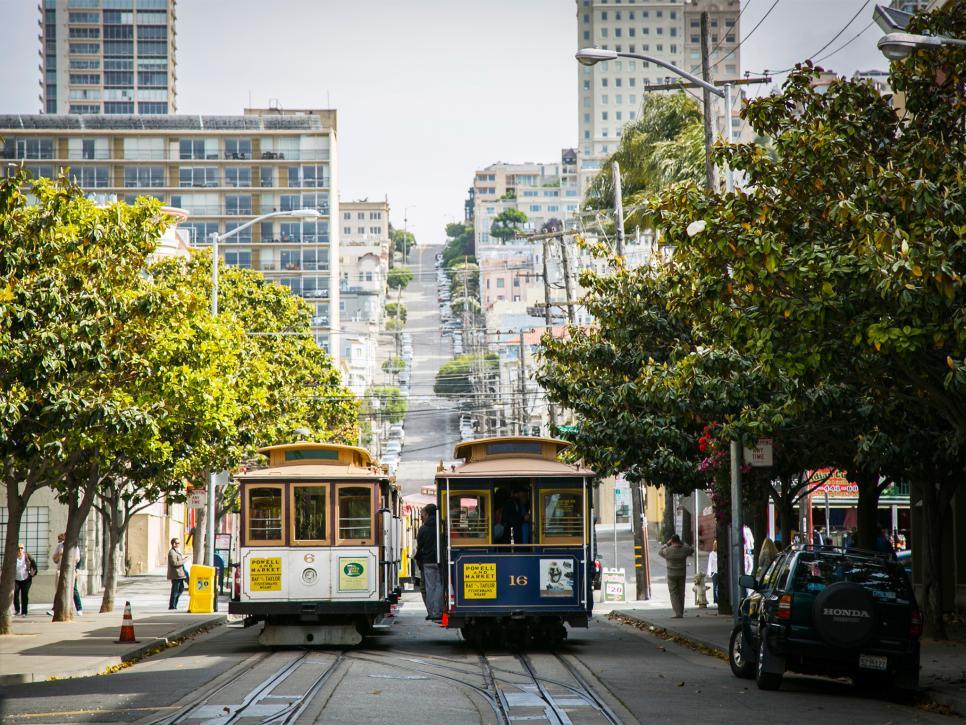 You are unlikely to find any neighborhood someone would term as "cheap," but some San Francisco communities are pricier than others. Naturally, if you are searching for sweeping views of the Golden Gate Bridge or immediate access to the beach, you can expect to pay more.
Here's an idea of some of the neighborhoods, their vibes, and their price points to help kick off your research:
Bernal Heights
- Median Price :$866,685
- Crime Rate :Safer than 43% of California cities
- Ideal For :Families and LGBTQIA+ newcomers
Excelsior
- Median Price :$646,360
- Crime Rate :Safer than 48% of California cities
- Ideal For :First-home buyers and retirees
Financial District
- Median Price :$654,150
- Crime Rate :Safer than 63% of California cities
- Ideal For :Young professionals
Oceanview
- Median Price :$678,568
- Crime Rate :Safer than 68% of California cities
- Ideal For :Families and first-time homebuyers
Outer Sunset
- Median Price :$833,912
- Crime Rate :Safer than 73% of California cities
- Ideal For :Families, college students, and young creatives
Which Neighborhood Should You Choose?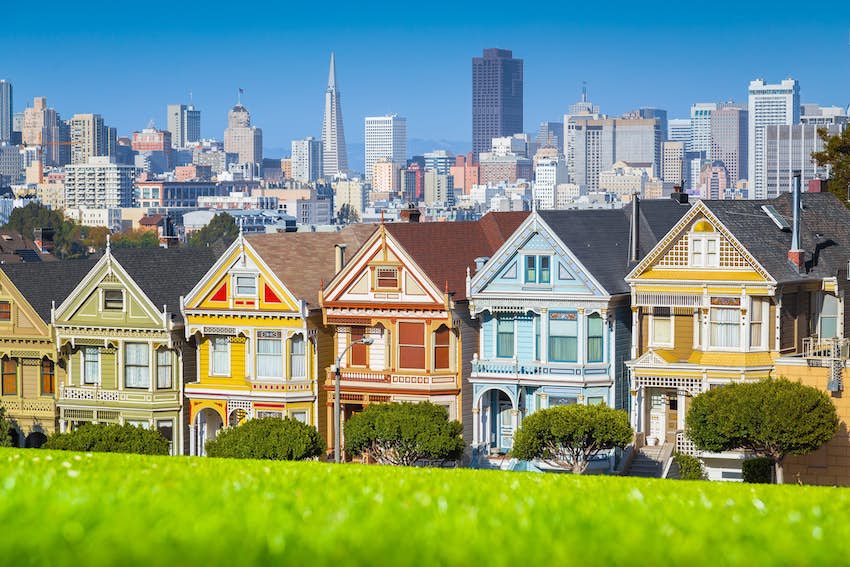 It may surprise you that many central neighborhoods fall below the median for the whole of San Francisco. Although the definition of affordability is subjective here, you can find some great deals if you're willing to shop around.
Selecting a neighborhood is vital at the best of times, but it's even more critical when moving here. Your neighborhood will define the things you have easy access to, the sort of people who live there, and your overall lifestyle.
It's strongly recommended that you pay a couple of visits to the city and get acquainted with some of your shortlisted neighborhoods. Due to the competitive housing market, it's not easy to relocate after arriving.
9 Things to Know Before Moving to San Francisco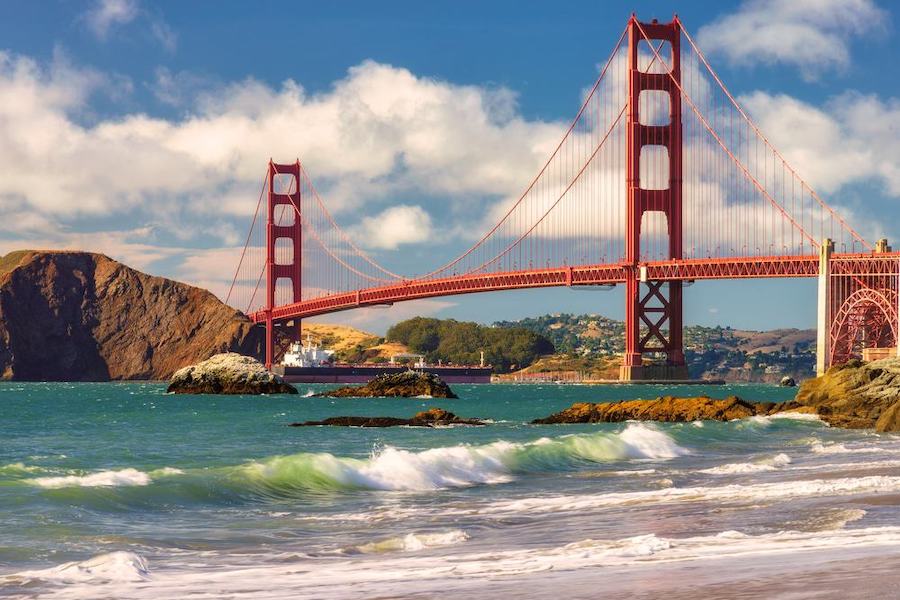 Now that you know a little about living in San Francisco, you may be wondering how to live in San Francisco and make the most of it. Come equipped and prepared to avoid lumbering into the common pitfalls newcomers experience.
Follow this moving to San Francisco advice to make your life easier while dealing with the stress of moving to and exploring your new home.
1. Get Around with Public Transportation
A car is essential for exploring the surrounding areas, but the Bay Area Rapid Transit (BART) system stretches from Oakland to the East Bay. It's an easily walkable city, and you'll find everything from buses to streetcars and underground train services. The city also offers a complex bus system. Trust us, MUNI buses will come in handy when you need to get up to the top of a San Francisco hill.
2. Enjoy the Epic Food & Drink Scene
San Francisco enjoys a cosmopolitan food and drink scene. Every neighborhood has its own personality and cuisine. There's little you cannot find here, making it the New York of the West in the culinary sense.
For example, North Beach is renowned for its Italian food and historic restaurants. The Mission District is better known for its Mexican, whereas Richmond and Sunset are better if you are searching for affordable food from the Far East.
3. Connect with Nature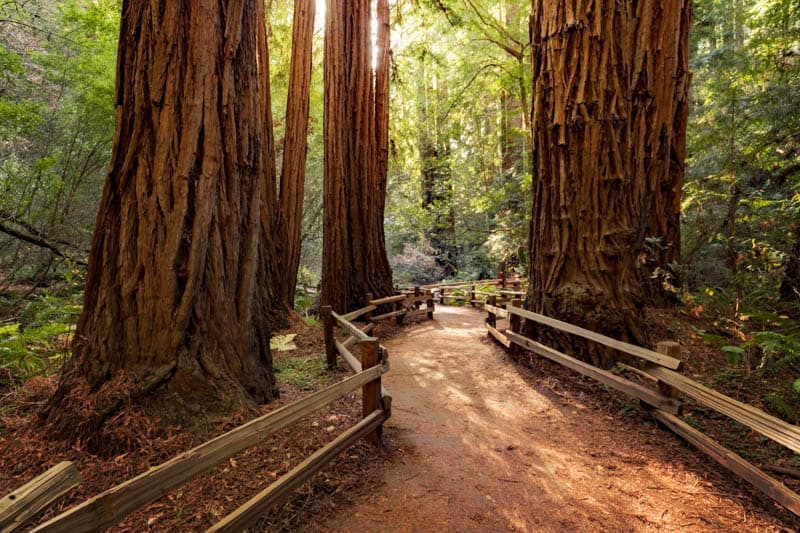 The City is an enormous urban sprawl, but the municipality has paid great attention to incorporating huge screen spaces to break up the concrete mess.
The massive Golden Gate Park is larger than Central Park in NYC, featuring museums, woods for hiking and ball fields for sports games. Take in the stunning views of the Golden Gate Bridge at Baker Beach, or have a bonfire on Ocean Beach.
You are also no more than a short drive to Muir Woods, where you can explore the giant redwood trees along six miles of trails. In addition, the East Bay provides several beautiful parks and mountain hiking trails.
4. Taste Wild Nightlife
What is it like to live in San Francisco as a young person? While not renowned worldwide, San Francisco can stand up to the best of them in its nightlife scene. Its lively nightlife incorporates clubs and quirky entertainment for an experience like no other. While other parts of the country may be better known for their nightlife, San Francisco will give you everything you could ever want.
5. Get Cultured with Renowned Art and History
Haight Ashbury is still the heart of counterculture in California. Whether you're searching for mainstream art or looking to indulge your rebellious side, you'll find it within the art scene of San Francisco.
The Bay Area has taken great strides to feature artists from lesser-known communities, including through the Asian Art Museum.
For arts and culture outside of formal museums, SF is awash with historical sites. From Fort Point to the Victorian-style houses looking out over the Bay, walking around the city is a pleasure. There's also the looming prison island of Alcatraz, one of America's most famous destinations.
6. Brace for the Competitive Housing Market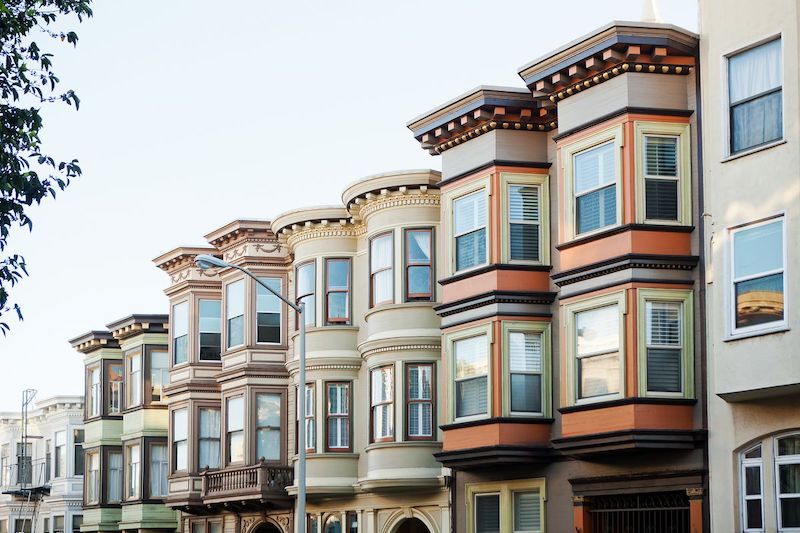 San Francisco has long struggled with affordable housing, just like the other significant cities in California. While some older residents continue to benefit from rent controls, newcomers are generally forced into paying current market prices.
Affordability issues persist, leading to a mad rush to secure cheap property. California experienced a massive housing boom throughout the pandemic. Although SF's own property boom was not as elevated as most analysts expected, competition remains.
With how expensive the city's hotels are, make sure you secure your accommodation before migrating here. It can take a lot of time and effort to find the ideal place for you and your family.
If you're having problems finding a place that suits you, consider living nearby. With how well-connected the Bay Area is, you can quickly move between places like San Jose and Berkeley via the BART and CalTrain system.
Singles and young professionals may even want to consider splitting a place between themselves. If you do decide on this option, living with roommates is one of the best ways to quickly make new friends when moving to San Francisco.
7. Beware of Earthquakes
San Francisco has experienced several severe earthquakes throughout its history. The city sits along six significant fault lines, including the San Andreas Fault. It's more vulnerable to earthquakes than most.
Millions of residents live near or on active fault zones. That means you could experience an earthquake at any time. While it is no guarantee, you should take out earthquake insurance and learn basic earthquake safety measures. The last major earthquake was in 1989.
8. Cycling and Scooter Friendly
Despite being such a fixture on the country's map, San Francisco is only seven miles by seven miles, making it one of the smallest land areas of any major city in the U.S. Getting around by bike or scooter is an easy way to cut your carbon emissions and slash your driving costs. Note that SF has become much friendlier to people who choose to travel this way.
9. Embrace the Walking Lifestyle
San Francisco is built on a city with seven hills. The crooked streets are not just a tourist attraction but a fact of life for the locals. You'll often see people dressed in athleticwear simply because most of your time will be spent walking up hills. Due to public transport delays, you'll often find that reaching your destination is faster by walking. Be warned: life in San Francisco could come as a nasty surprise if you struggle with an active lifestyle.
Move to the Most Beautiful City in America

Moving to San Francisco is an opportunity to write the next chapter in your story. Despite its sky-high prices, the Bay Area is one of the most desirable places to live in the world for a reason. Its gorgeous scenery and access to life's finer things make it a truly incredible place to live.
Moving anywhere is stressful, and you need to make sure you protect your belongings. Let Boombox Storage provide you with safe, secure, and affordable storage in San Francisco. For the most affordable thing in San Francisco, choose Boombox Storage.
To learn more about our top-quality storage services, get in touch with us today.