#1 How to Organize Your Office Tip: Compartmentalize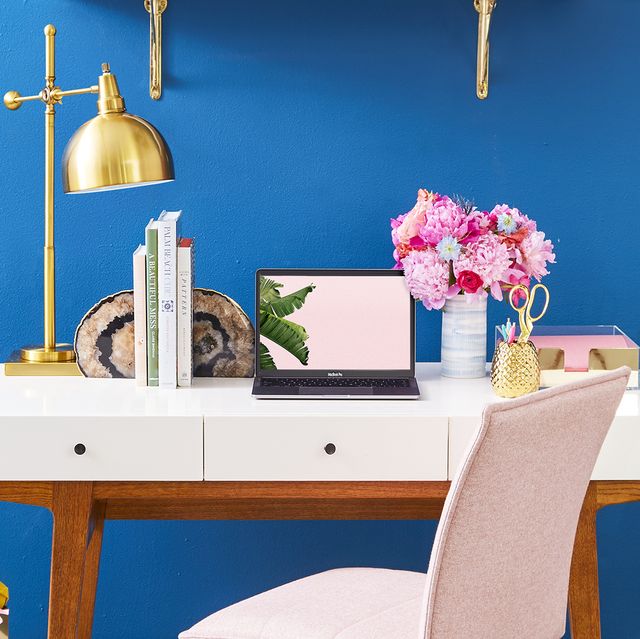 If you don't have a designated spot for something, most likely it'll end up on your desk in one cluttered mess. A great tip for organizing an office is to map out your space ahead of time. If you frequently receive paper mail make sure to set up a mail station at your desk. If you use a printer, have a printing station in your office. A good rule of thumb is if it doesn't belong in the wastebasket then it should have a designated spot in your office. Taken to heart, this technique is great for anyone looking for how to organize an office.
#2 Office organization tip: Use a Label Maker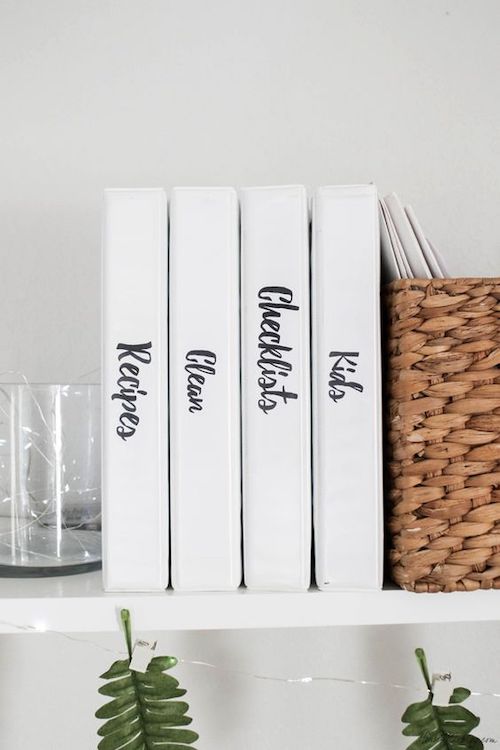 If you use a container to store things in your office or to organize desk space then make it have a label on it. There is nothing worse than digging through container after container trying to find the one document you need. Luckily, label makersprovide a quick and easy way to update and add labels to any container that's in your home or office and are a key component of desk organization.
#3 Organize Office Tip: Get Rid of Old Papers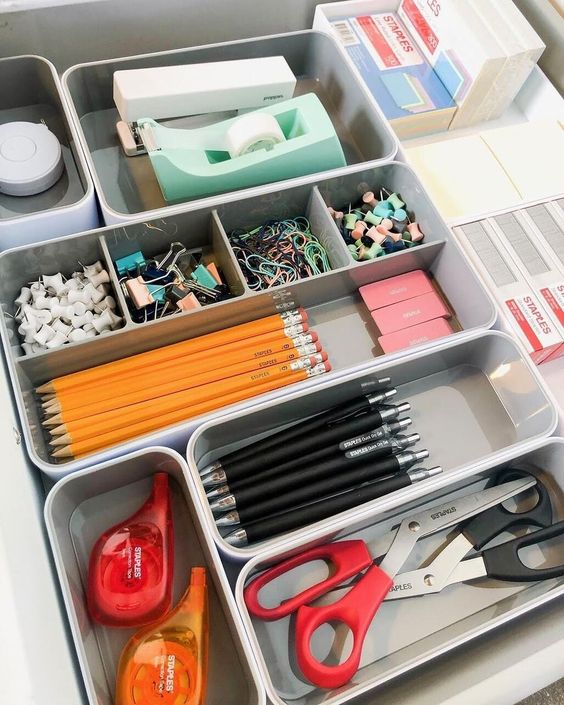 In a lot of cases, getting a waste bin is your best bet. Since most records and things can be digitized now, there really is not much reason to hold on to old papers. If it's really important to file it away if you're not sure to scan it and upload it to an online storage system like Dropbox. By digitizing all your documents you can save a lot of space and finally enjoy that organized office you've wanted.
#4 How to Organize Office Tip: Store Office Supplies in Containers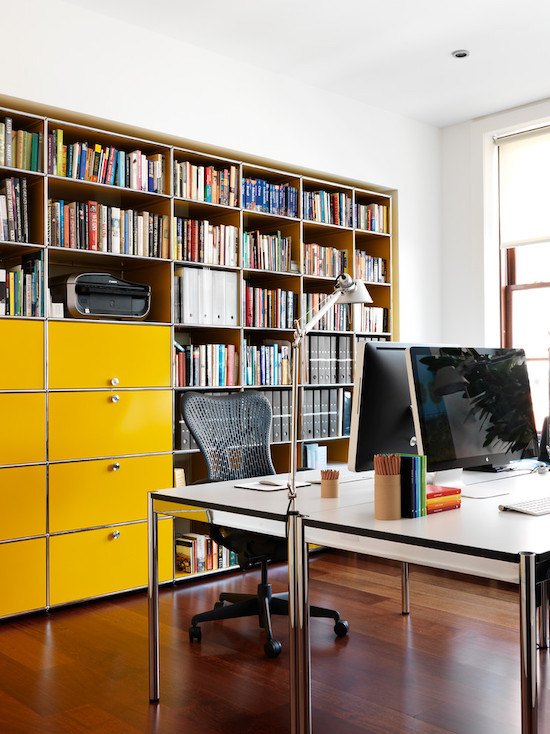 Finding the right containers for your office supplies and documents is crucial for an organized office. Office supplies that you need readily can be stored on your organized desk in decorative holders, or containers, while other less used every day supplies should be stored away in a drawer or closet in an individual labeledcontainer. This way you'll always know where your supplies are and you'll never feel like your office space is unruly. This is one of our favorite organization ideas & tips for how to organize your office because half the battle to achieve an organized office is provided a container or space for your new work office items.
#5 Office Organization Tip: Keep Cords Organized in a Cable Box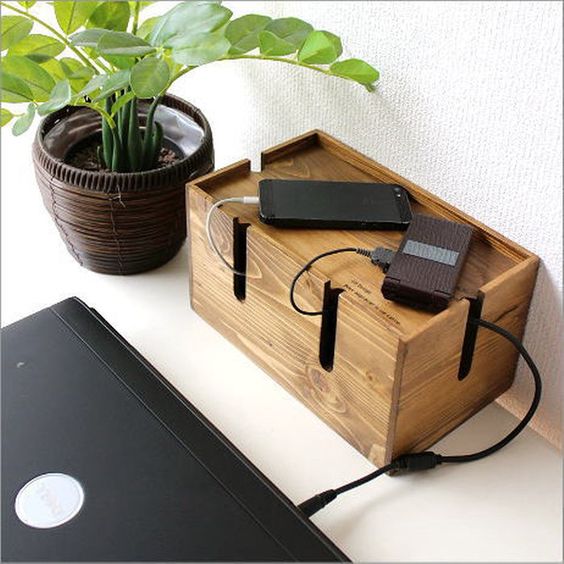 Technology is great and can make your office space a whole lot more organized. The only downside is that with every electrical device you have on your desk you'll have a series of new cables to deal with. We recommend a cord organization box to make sure your cables are out of sight, never tangled and won't get mixed up.
Check out our recommendation for our cable organizer.
#6 Office Organization Tips: Utilize Wall Space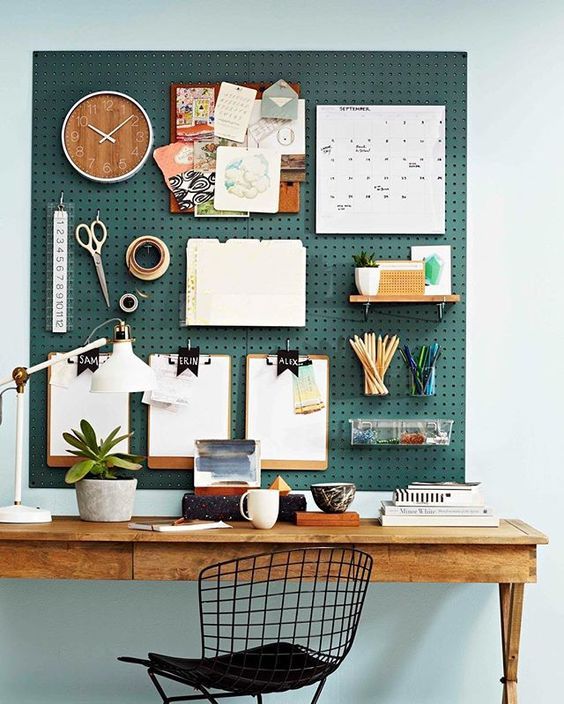 The right wall organizer can make a big difference in keeping your office organized. Whether its a whiteboard, file cabinet or pegboard, utilizing the vertical space in your office is a great way to maximize your space and keep your office organized.
#7 Use Boombox
If you're running out of space in your office, check out Boombox's full service storage solution. Boombox picks up, stores and delivers so you never have to hassle with a storage unit again. All your items get inventoried online with professional looking photographs so all you have to do is click on the picture of the item you need back and Boombox will deliver it back to you.
#8 How to Organize an Office: Find the Right Spot for Your Office Plant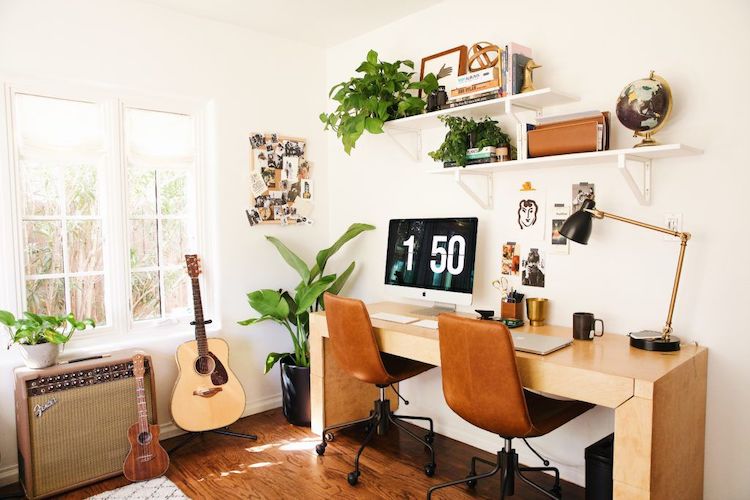 An office plant is a great accent for any desk space. Bringing in the comforts of nature can provide a soothing and meditative environment for getting your work done. The only thing is to make sure to choose the right space in your office. If you don't have much floor space choose a small office plant that can rest on your desktop. If you have some space on either side of your desk choose a medium-sized plant that will ensure to liven up space.
#9 Use a Rolling Cart for Versatile Extra Storage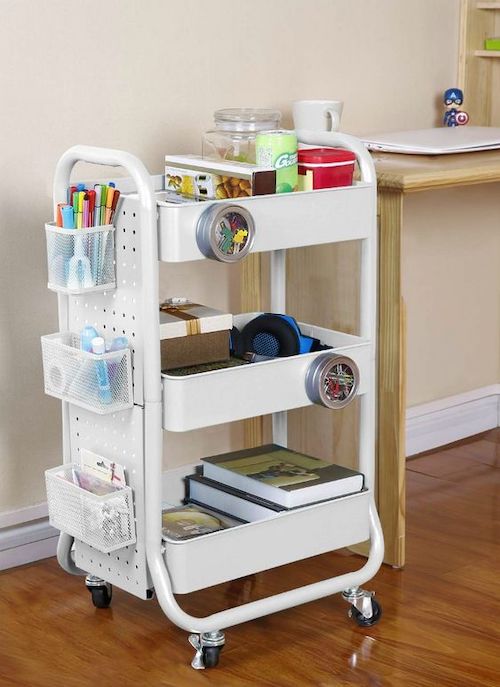 If you need extra storage that is flexible add a rolling cart to your office. The portability of a rolling cart makes it super easy to suit your needs especially if you move around the office during the day.
#10 Use the Space Under Your Desk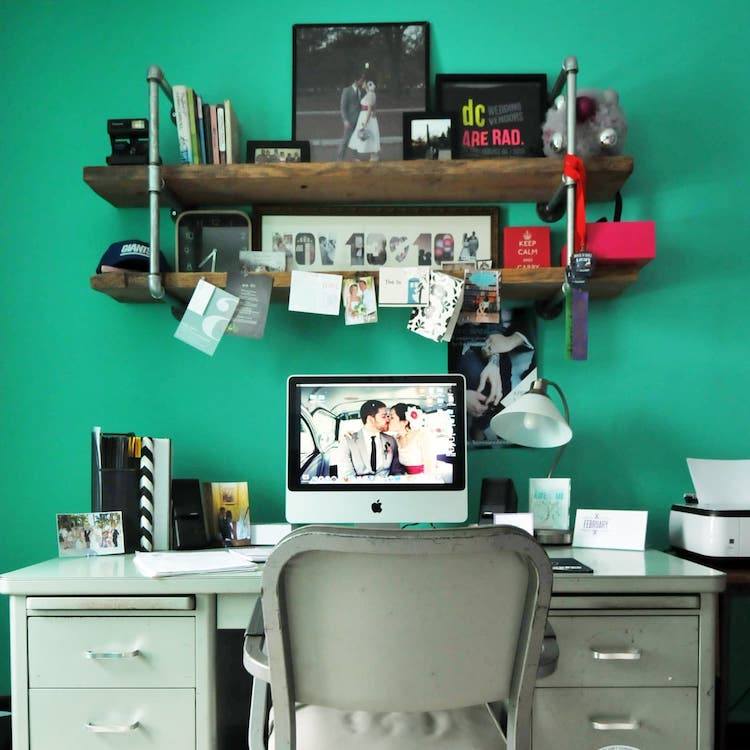 The space under your desk is a great place to store away files or supplies that don't need to be accessed all too often. As long as you give yourself enough foot space to stretch your legs, storing your items under your desk is a great way to maximize your office space and keep your office organized.
#11 Create a Mail Station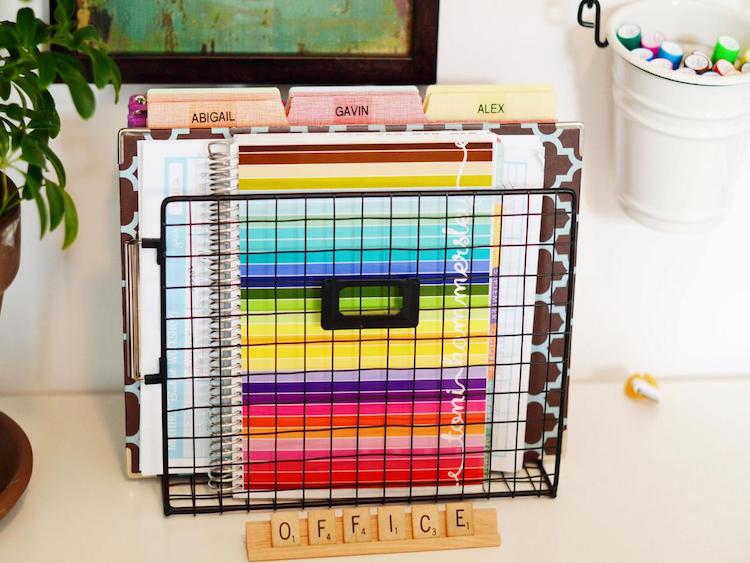 Creating a mail station is an easy solution for handling the number 1 culprit of a messy office: unorganized mail. Creating a space for your incoming and outgoing mail and keeping it off your desktop is a great way to keep your desk clutter-free and your office organized.