Nothing is worse than rummaging through a dirty storage unit, searching for a specific item and you don't even know if it's there! Boombox Storage prides itself on our principles of saving you time from taking trips to your storage unit because we come to you. Traditional portable storage units don't compare to Boombox, especially when it comes to pickup and delivery services.
Finding the correct type of storage unit at the right price is tricky due to the wide range of options in the Bay area. It is also important for personal and valuable items to reside in the safest place possible while in storage. You must consider these factors when deciding on the right storage type for you.
This blog will cover the various storage unit options available, the cost of these units, and everything you should know about using Boombox as your all-in-one storage solution.
The Most Popular Storage Unit Types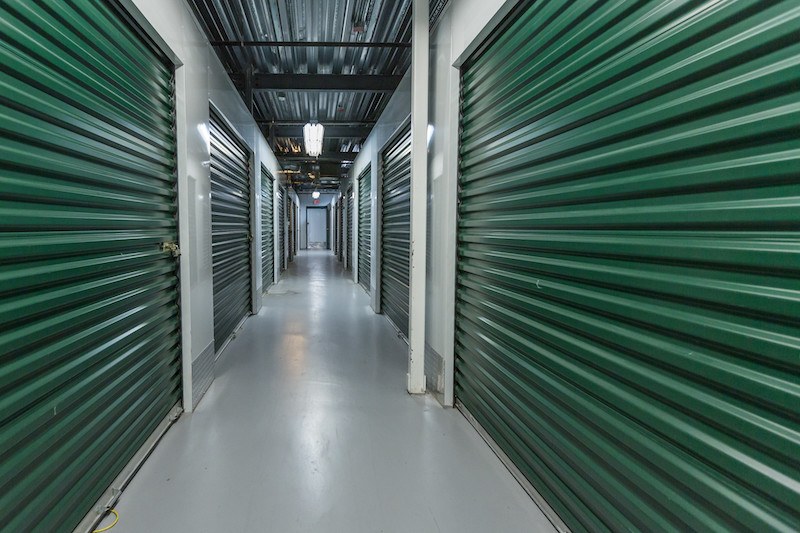 Many options are available to you when it comes to finding the proper storage solution for your items. It is up to you to weigh out your options. You'll want to ensure all your items are properly protected while also being accessible if needed. Cheap portable storage unit prices appeal to many because they want to save as much money as possible. Obviously, it's essential to understand the different types of portable storage containers, prices for rent, and the other features they include before you choose. Here are some different types of storage options and their prices.
Self-Storage Units
Many people's knee-jerk reaction is finding a self-storage unit when first encountering a storage crisis. Self-storage units are a timeless classic storage option that remains a leading choice today. can differ from self-storage units due to the location of the storage itself. Many self-storage units are typically a little more affordable because the units are in static locations versus mobile, portable units.
Portable Storage Units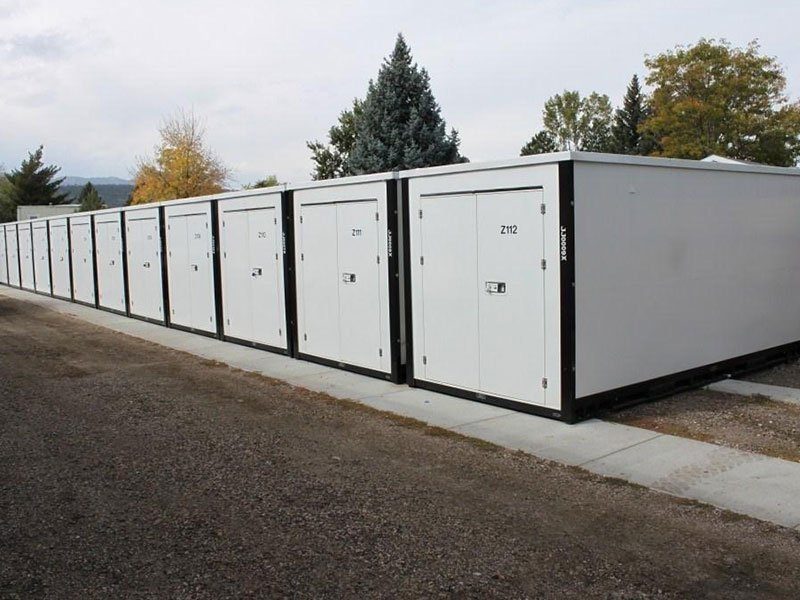 So, what's the cost of portable storage units? The prices of a portable customized storage unit can vary greatly depending on the unit size you require and the rental duration. If you're considering using portable storage containers, the prices for moving and storing your items will also depend on the company you choose. Some people use theirs for short or long-term storage rentals that they leave on their property or have shipped somewhere.
The cost of portable storage units can also drastically increase if a team needs to store the container at a facility. Additionally, the downside to many portable storage units is remembering what is and isn't in storage. Be sure to make note of what you put inside so that you don't forget. Many storage companies will require you to fill and empty the container, which can become highly daunting and time-consuming.
Climate-Controlled Units
A luxury many individuals are willing to pay is for a climate-controlled unit that ensures maximum preservation. As the weather outside fluctuates, climate-controlled units help your items avoid facing temperatures that allow for the growth of mold and mildew. You should consider the cool portable storage unit prices if you plan to use storage in warmer months.
Climate-controlled units keep conditions inside the unit consistent, which will also better protect items from rapid degradation. Climate-controlled units are primarily found in self-storage facilities since they're easier to regulate in the facility's environment.
Door to Door Storage with Boombox
Whether you have a big move coming up or just need to clear some space, Boombox Storage is the perfect solution.
Not only do you get a secured location to store your items safely, but you no longer have to go through the hassle of visiting storage facilities. Instead, Boombox will arrive at your door ready to transport and store the items for you.
All you have to do is show us what needs to go, and we'll take care of the rest. If you're exploring portable storage units and prices, Boombox is notoriously more affordable than other storage options, even with the bonus of delivery and pickup services. With Boombox, you'll never have to enter another storage facility; we handle everything from picking up and storing items to delivering anything when you need.
How Much Do Portable Storage Units Cost?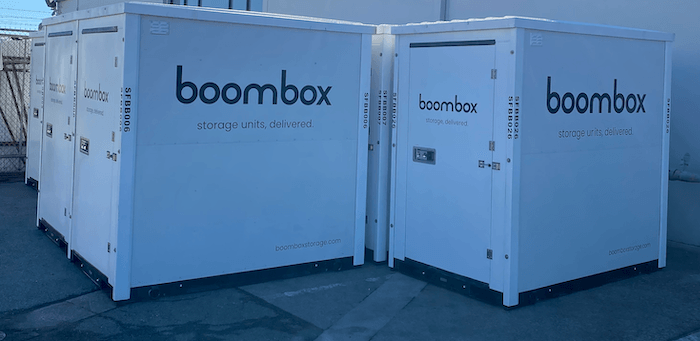 Unfortunately, few storage options offer pickup and delivery, but most don't also help keep track of inventory. Part of Boombox's promise is to give you the peace of mind of knowing what's in storage by letting you track all your items virtually. We will upload images of each item you stow to help you better manage your items. Many customers are happy to share that Boombox prices are also generally more affordable than other storage options.
Below are some of the prices you can expect when storing with Boombox!
Half Van
Our half vans are perfect for anyone looking to declutter their home or office from all the smaller items they can't throw away but also can't store on their own. Some everyday items are moving boxes, electronics, holiday decor, and small furniture. The most affordable portable storage container rental rates for a half van are $95 a month.
Full Van
The full van is the most prominent storage option and is ideal for king-size beds, furniture items, appliances, couches, bed frames, dining tables, and moving boxes. The full-size van storage option is $135 for a month and is one of the most popular options. These portable storage units compare prices at a lower rate than many other storage options and companies.
Moving Crew
When it comes to moving the items, don't worry! We come equipped with our moving crew to do the heavy lifting for you. The "One Person Moving Crew" is free on initial pickups for anyone storing items that require a single person from our team to move. If you have items requiring two people, our "Two Person Moving Crew" is a flat fee of $65 at pickup. To have your items delivered, the "One Person Moving Crew" is a flat fee of $20.
Choose Boombox for All Your Storage Needs
Finding the right storage option is difficult when considering the right size of units, services, and pricing. If you're looking for storage in San Francisco, trust Boombox. We are the preferred storage provider for people looking for a fast and efficient option.
Not only do we offer some of the lowest storage unit prices in the Bay area, but we will pick up and drop off all your items for you, making it time and cost-effective. Contact us today to get started!