#1 Store Shoes by Category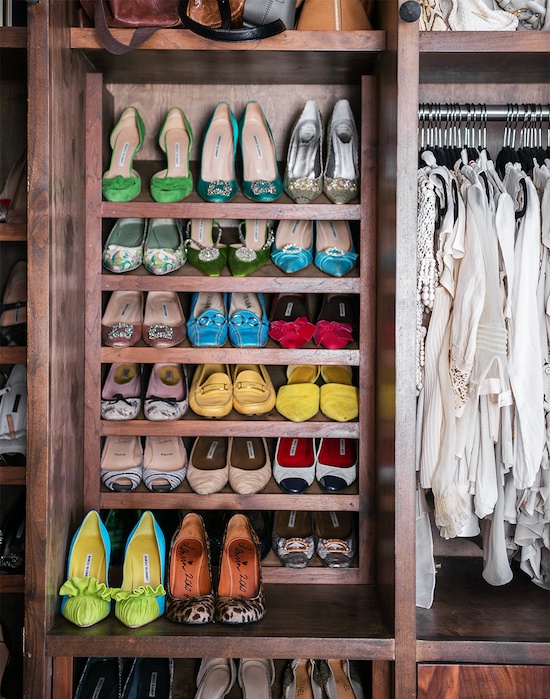 Shoes come in a variety of styles so it might be a little hard splitting up your shoe collection that way right off the bat. We recommend splitting them up by frequency of use first.
Start with the shoes you wear at least twice a week and group those together first. Put those shoes in the most accessible part of your closet.
From there go to the shoes you wear once every month or so. Group those together and add those to the top part of your closet or somewhere a little more out of the way. These shoes should be more geared toward long term shoe storage and only really brought out for special occasions.
Once you have them sorted by frequency of use then feel free to pair together shoes based on the activity you'd use them for. Running shoes go with running shoes, fancy dinner shoes go with fancy dinner shoes etc.
This technique will save you loads of time when searching for the right pair of shoes and will make your closet feel a whole lot more organized
Need inspiration for shoe organizers for your closet check out this great link here.
#2 Keep Shoes off the Ground at All Costs!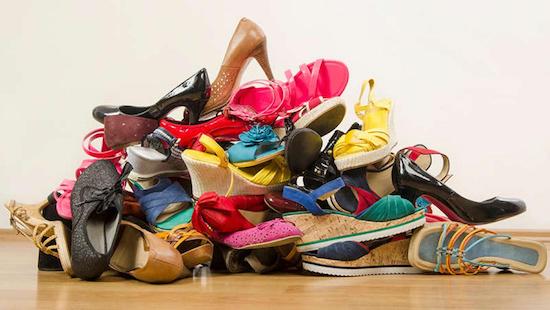 I know, there is nothing better then coming home from a long day and flipping your shoes off and just leaving them there on the ground. That feels great but for about two seconds until you realize your shoe pile has gotten out of control. The number one tip for how to store shoes would be to keep them off the floor. Make sure they have a designated area in your closet or bedroom where they can be properly organized and managed. That way you can always find the proper footwear and prevent turning your closet into an unruly mess.
Looking for some shoe storage containers make sure to check out the Container Store's wide selection.
#3 Heel Toe, Toe Heel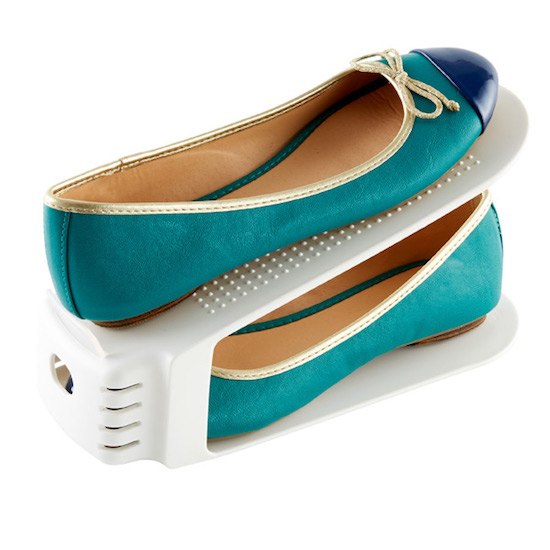 This is a quick and easy tip if you are trying to squeeze out every last bit of space for your shoe collection. When slotting in your shoes on a shelf or cubby make sure to slot them heel toe to toe heel. This technique will save you a little bit a space, just enough to squeeze in a couple more shoes to your collection. This is a great technique for long term shoe storage as well since it will maximize your storage space in containers or any other storage bin you use for storage.
#4 Decide if You Need a Storage Unit for Shoes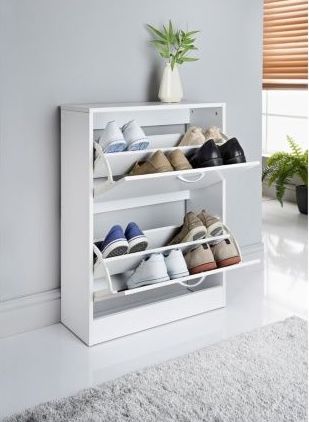 If you are running out of storage space in your closet and have tried every storage method you can think of we'd recommend looking into storing your shoes in a shoes storage unit. Using a storage unit for shoes is a surefire way to keep your shoes from taking up valuable closet space and you can easily stay organized by using a full service storage solutions that inventory your items online. This way you'll always stay organized and your shoes will be accessible at the click of a button.
#5 Use Clear Boxes with a Label or Photo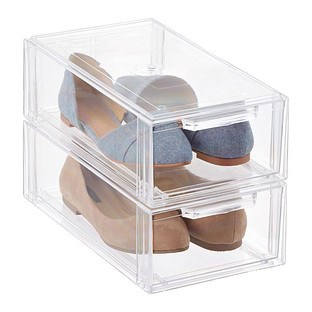 Thinking about ways on how to store shoes long term then this tip is for you. Grab as many clear plastic bins as you need for each pair of shoes you plan on storing. From there snap a picture of the shoe, print it out and paste it to the inside of your storage container. That way you can know exactly what the shoe looks like just by looking at the outside of the box. It can be hard to tell just by looking at the box if it is far up in your closet or storage space so adding the photo makes a big difference. It is well worth the effort trust us.
This is our favorite shoe storage container. Check it out here.
#6 Wire Hangers Make Great DIY Sandal Holders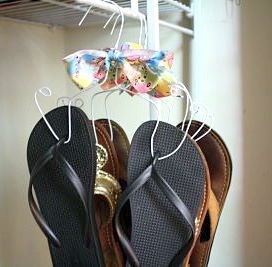 A simple closet hack can save you a lot of space especially if you are a big sandal person. By simply undoing your standard wire hanger and curling up the edges you can create a perfect holder for your pair of sandals to hang nicely in your closet.
#7 Hanging Shoe Racks Are a Must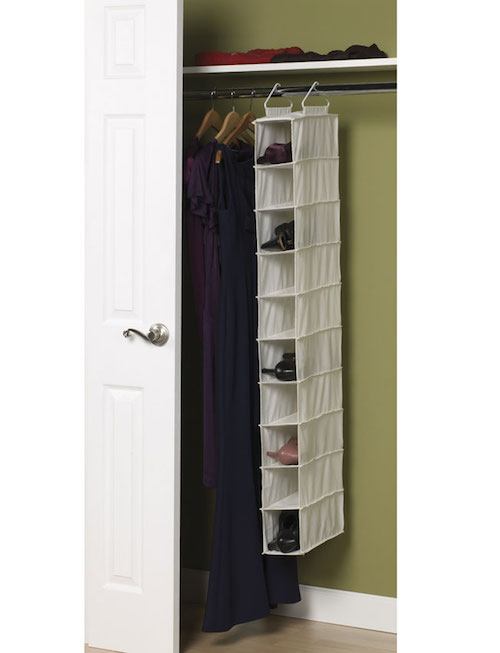 Hanging shoe racks are the quickest and easiest way to organize your shoe collection. They are cheap and easily hang in any standard closet space. You'll be able to fit up to 15 pairs of shoes in one set of hanging shelves which definitely beats piling your shoes up on the floor.
Check out our favorite here
If you still don't have enough space for your shoes give Boombox a call. We are the full service storage solution proudly serving the San Francisco Bay Area. We'll pick up your items inventory them online, and deliver them when you need them. You'll never have to hassle with a storage space again!
Give us a call and start storing your shoes in style :)