Earlier this year, US News and World Report ranked the top 150 best places to live in the US for 2022-2023. San Francisco made it to the top of the list at #10. Unfortunately, it doesn't specify the best neighborhoods in San Francisco for families.
The report did, however, use five indexes to grade each location. These included the job market, housing affordability, and quality of life. San Francisco is also one of the extended metropolitan areas with the highest GDP growth. It continues to be an attractive destination for many.
Considering the move but not sure it's best for your family? This article will help. It examines five of the top neighborhoods for families in San Francisco. Read on to learn more.
Choosing The Best Place To Live In The Bay Area For Families
There's a reason why many reports like the one above use quality of life as a ranking measurement. It's an index that examines key factors that can impact your daily life. These include:
- Crime Rate
- Air Quality
- Healtcare
- Commute Time
- Social, Physical, and financial well-being
- Education
You'll probably use these and other factors to determine if a new city is the right fit for you and your family. What else can you do to ensure you choose one of the best family neighborhoods in San Francisco?
Start by considering the following:
Schools
The first eight years of a child's life are the most impactful. During these years, they experience the greatest physical and mental development. You'll want them to attend a school that enhances their growth.
Kids of all ages also learn how to socialize and interact with others at school. Pre-teens and teenagers form bonds with schoolmates that can last a lifetime. If you're living in San Francisco with your kids, the quality of the schools will be critical.
This is even more crucial for children with special needs. You'll want to ensure that schools in the area support alternative ways of learning.
Parks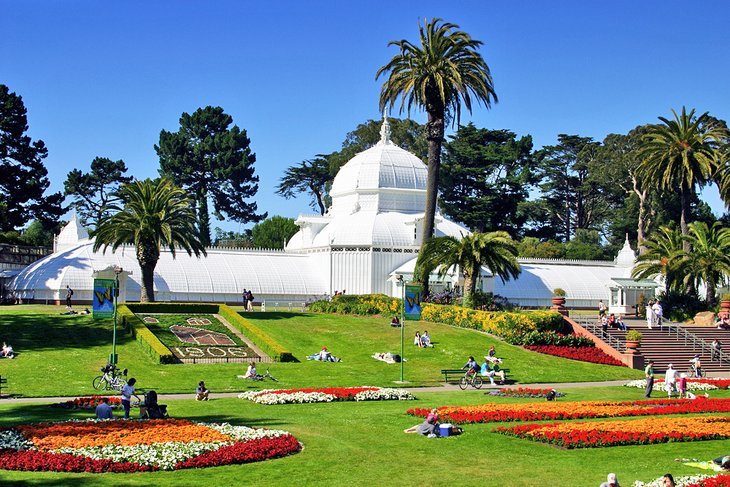 Last year,almost 300 million people visited a national park. No doubt, two years of confinement made spending time outdoors even more attractive. However, you shouldn't have to resort to a national park, especially if there isn't one nearby.
Visiting parks in your neighborhood can be just as therapeutic. It's something the whole family can enjoy. Some of the best places to live in the Bay area for families have beautiful parks.
A neighborhood park will not only encourage physical activity for the kids. It's also a place where the whole family can get involved.
Family Activities
Parks are just one of the many places families can go to do fun activities together. The best neighborhoods in San Francisco for families have them and many other amenities. They're some of the best locations for families to spend time together.
Doing activities together can strengthen familial bonds. It's also a great way to enjoy each other's hobbies. It can also help relieve stress, especially after an intense week.
Interested in exploring a new museum or swimming at the beach? You can do either and much more in San Francisco.
Safety
Safety is a high priority for many families. Feeling insecure in your neighborhood can significantly affect your quality of life. It's a factor you should conduct in-depth research on before moving to San Francisco with your family.
Thankfully, many neighborhoods in San Francisco get a high safety rating. Many of them are on the list below.
Cost of Housing
The current median price of a single-family home in San Francisco is $1,650,000. This is a little under a 6% decrease from last year's price listings.
The decline began in October, and real estate experts believe it will continue over the next year. This makes it a buyer's market and the perfect time to purchase your family home.
The first step is choosing one of the best neighborhoods in San Francisco for families. The second is finding a beautiful home.
5 Best Neighborhoods In San Francisco For Families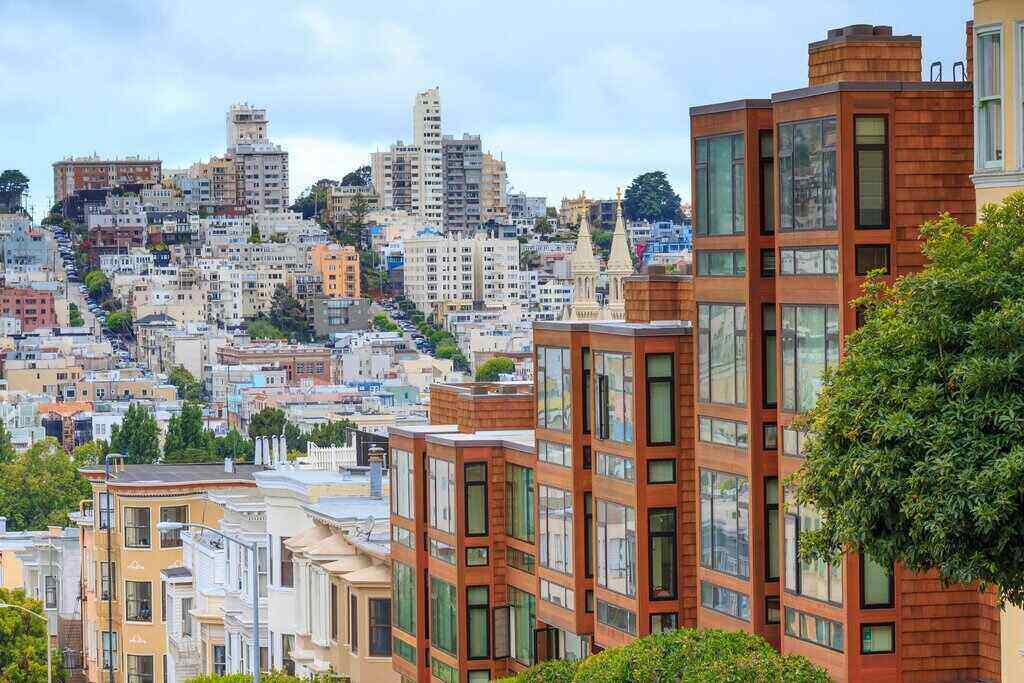 So, where are the best places to live in the Bay area for families? There are quite a few. It's a good sign when there are too many to list in one article. This means you have several options to choose from.
The following five of the top neighborhoods on that list:
#1 Bernal Heights
Located in southeastern San Francisco, this beautiful area has a hill and park with the same name. It's a name that's often jovially converted to "Maternal Heights," a reference to the neighborhood's family-centered environment.
The area has three playgrounds and many parks. There's also street art, a farmer's market, and an outdoor cinema. It's no surprise that the area has many young families with quite a few pets. There's no end to the areas where you can walk a dog.
You'll also have many great options for both private and public schools. The area is an easy choice for one of the best neighborhoods for families in San Francisco.
The median home listing price in Bernal Heights is $1,397,500. The monthly rent for a three-bedroom home is approximately $5,599.
#2 Noe Valley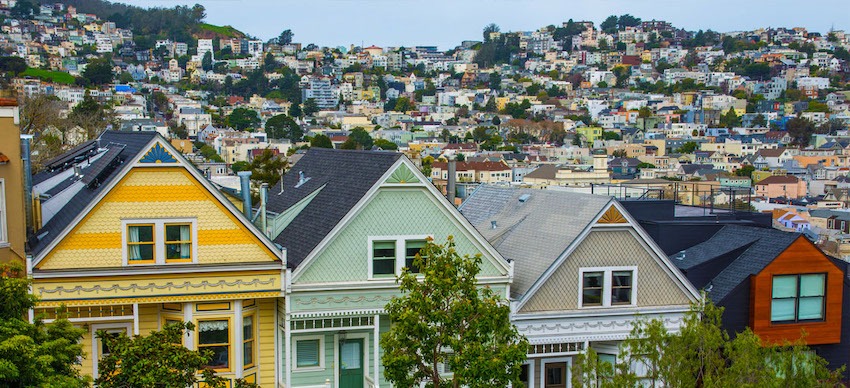 The weather in San Francisco gets colder during the winter months. It's a welcome change for many after almost five months of warm weather. Whether the weather is cold or hot, you can do many family activities in Noe Valley.
This quaint neighborhood in central San Francisco boasts some of the best restaurants. There are many parks, and residents enjoy cycling or walking to most destinations. The area also has some of the best schools.
It's a very family-oriented community. But you can still enjoy its nightlife after the kids are fast asleep. There's also a vibrant shopping district with an eclectic mix of stores.
The median listing price for homes in the area is $1,795,000, but you can also rent a three-bedroom home for $6,115. Although pricey compared to other neighborhoods on this list, many residents believe the family-focused lifestyle is worth it.
#3 West Portal
Thought finding one of the best places to live in San Francisco for families would be easy? The descriptions of each area may make it progressively harder to decide. West Portal is no exception.
It's a small neighborhood with large homes and lots of family space. Despite the area's size, there are many great schools.
What are some of the activities you can do with your family? You can dine out, have picnics at one of the beautiful parks, or catch a movie at the vintage theater.
The median listing price for homes in the area is $1,900,000, and the average rent for a three-bedroom apartment is $2,872.
#4 Central Richmond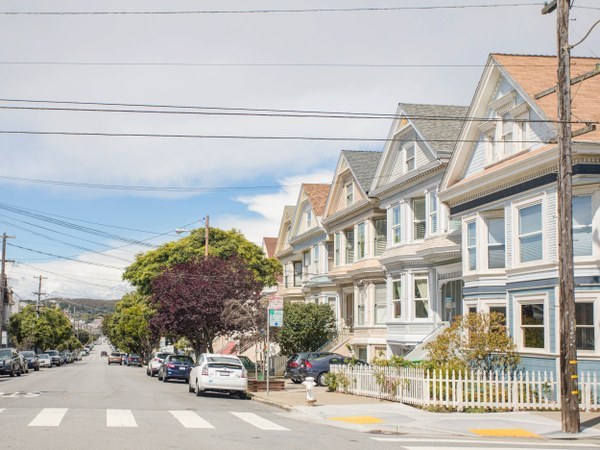 If sending your children to a prestigious school is at the top of your list, then Central Richmond should be too. The area has the best views of the Golden Gate Bridge. You'll appreciate it while hiking the Lands End Trail.
However, this isn't the area's only highlight. There are a variety of activities families can do together. Water lovers can surf, while foodies can enjoy the state's second Chinatown.
The average home price in Inner Richmond is $1,750,000, while houses in Outer Richmond are around $1,600,000. The average rent for a three-bedroom home is $5,293.
Looking for a neighborhood with a bit of everything? This is what makes Central Richmond one of the best places to live in the Bay area with kids.
#5 Outer Sunset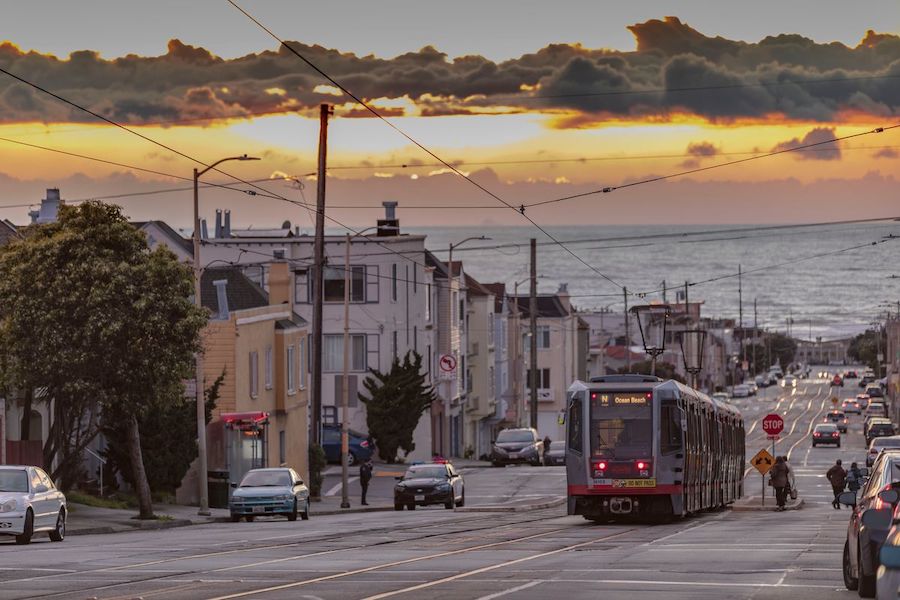 You might confuse it with Inner Sunset, another great family neighborhood in San Francisco. The two communities are next to each other. However, Outer Sunset has at least 10 of the top-ranking schools in San Francisco, making it a standout on this list.
The area makes having a balanced life easy and is sure to have activities for every member of your family. You can go to the beach, the zoo or have a picnic.
The monthly rent for a three-bedroom house in Outer Sunset is $3,728. You can also choose to purchase one of the neighborhood's beautiful homes. The median listing price is $1,481,944.
Raising a Family in San Francisco
Looking for a diverse city with great weather and a range of indoor and outdoor activities? Then San Francisco is one of the first places you should consider. These are just a few things that make raising a family in San Francisco attractive.
San Francisco neighborhoods have excellent schools that are within walking distance. Homes tend to be more spacious, with a lot of yard space for entertaining and family activities. However, if you want to get out more, the weather is perfect for the many outdoor activities the city has to offer.
What are some additional benefits of living in San Francisco? The job opportunities and ease of getting around. It also provides a great opportunity to expose your children to diverse cultures.
Making Your Move to San Francisco Easier with Boombox Storage
The prospect of moving to a place that offers so much is exciting. However, making the final decision can be overwhelming. Consider the above factors that will help make this move right for you and your family.
You should also remember to consider the cost of moving to San Francisco. You'll want to ensure this part of your move is easy.
If you're looking for storage in San Francisco, trust Boombox Storage. We have extensive experience and affordable rates, along with five-star service. We provide a range of services, including storage pick up and delivery, so you don't have to lift a finger!
We'll ensure your move to one of the best neighborhoods in San Francisco is hassle-free. Contact us to get started.