Indoor Boat Storage Options
Dry Stacked Storage
Storing a boat can be a pain but dry stacked storage can be a great boat storage option for those with a relatively smaller boat and who want to keep their boat closer to the water.
Inside boat storage might be the way to go especially if you live in an area with a harsher climate in the winter months. Covered boat storage protects your boat from wind, rain and UV damage and most facilities have theft prevention features to make sure your boat is safe and secure.
Some of the downsides to dry stacked boat storage is that the price can be high and some facilities do limit the amount of times you can take your boat in and out of storage. But for the most part, the price should be lower than storing your boat in the marina. Another thing to note, is that larger boats aren't able to be stored in a dry stack warehouse, so if you have a larger boat you'll want to consider other options.
Store Boat Location : Your garage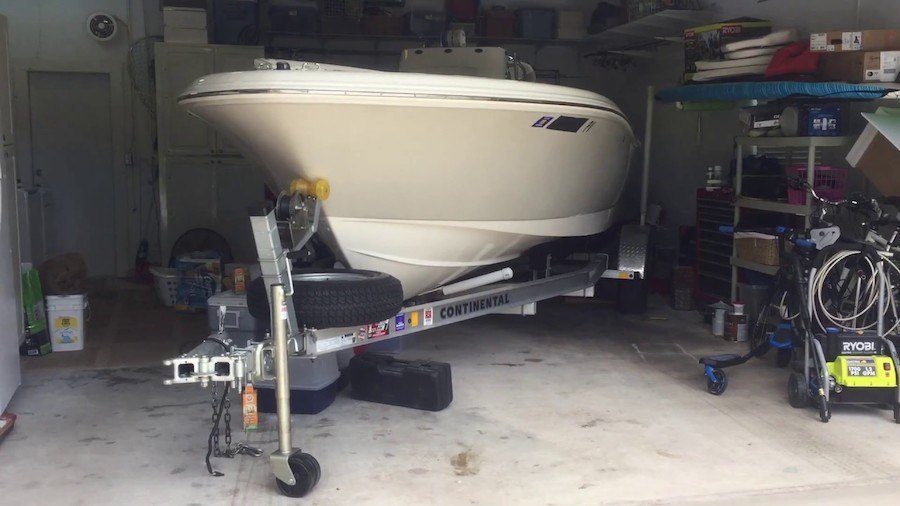 If you are lucky enough to have space in your garage, then go for it! Storing your boat in your garage is easy, convenient and you'll never have to mess with going to a storage facility again.
If you need to clear space in your garage to make your boat fit, then check out Boombox's full service storage solution, that manages the pickup, storage and delivery of your extra things. Whenever you need something back simply log on to your account, click on the picture of the item you need and Boombox will deliver it. Oh, and did we mention Boombox has some of the best storage unit prices around; it's even cheaper than self storage.
Storage For Boat : Self storage facility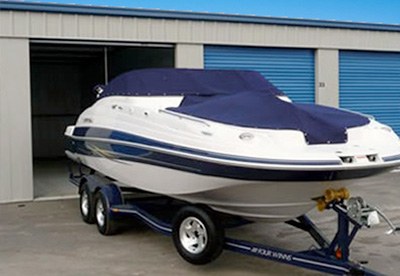 Boat storage units are another great option if dry stack storage is not available in your area. There are plenty of storage facilities around that will be able to provide an indoor boat storage unit to house your boat for the off season. The only thing to make sure is that your boat height isn't too tall for your standard vehicle storage unit. If so, you might need to consider outdoor boat storage options.
Self storage facilities might be on the pricier side but most boat storage units should have drive up access which makes it easy to take off for your road trip to the lake directly from storage.
Outdoor Boat Storage Options
Park it at home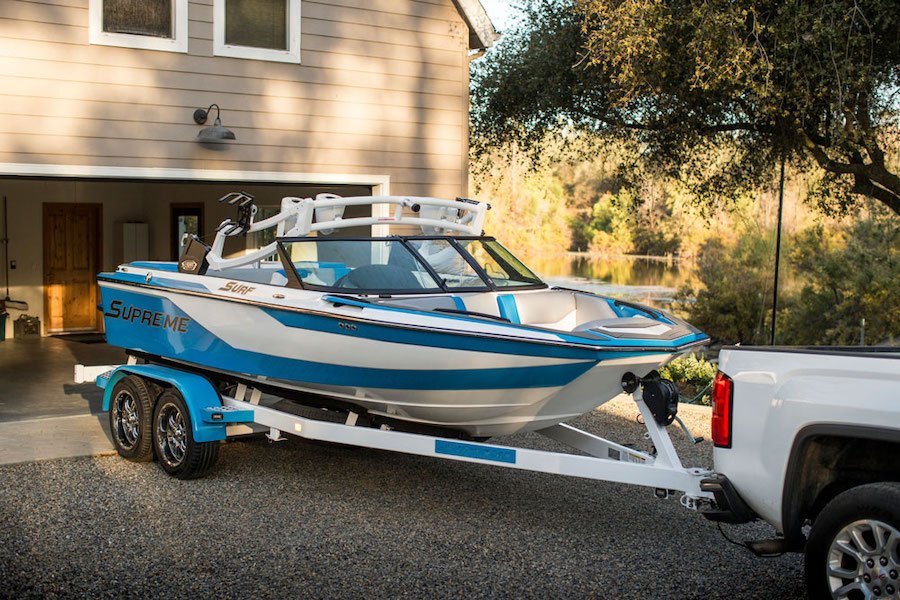 If you live in a temperate climate, and you don't mind leaving your boat out in the elements, then parking your boat in your driveway is an affordable and convenient boat storage option for most people. You'll want to tarp your boat and make sure your boat trailer tires are full so they don't go flat during storage.
Some downsides to this method is that some homeowner associations don't allow you to park boats in the driveway and leaving your boat out in the elements exposes it to rodents and other security hazards like vandalism or theft.
If you have other storage needs for your recreational vehicles check out our post on RV Storage
Marina Storage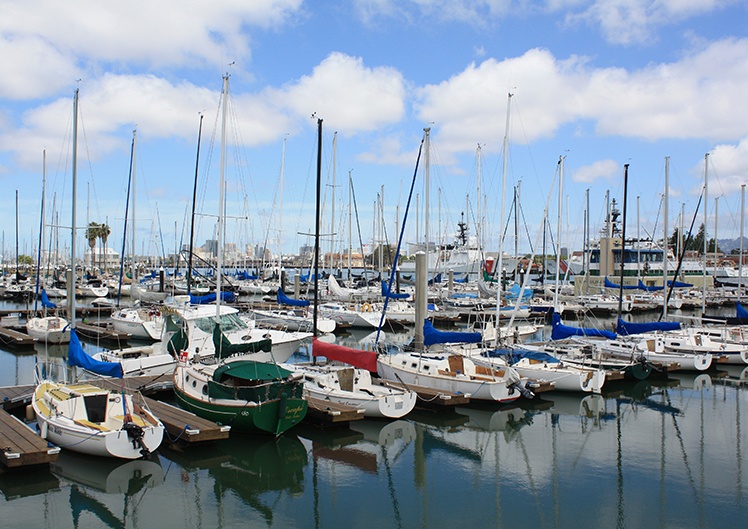 If accessibility is your main priority than marina boat storage is your best outside boat storage option. Boat slips can be expensive, but if you are willing to spend the money you'll get much more use out of your boat and won't have to hassle with driving your boat to and from your prefered body of water.
For all your other storage needs...
Try the hassle free storage solution that manages the pickup, storage, and delivery or your extra things.
We take care of all the organization by inventorying your items online with professional looking photos. When ever you need something back you can access your items by simply clicking on the picture and scheduling a delivery. You won't have to worry about organizing your storage unit ever again. We've got this!
Check out our full service storage solution today!