#1 It Starts with the Moving Box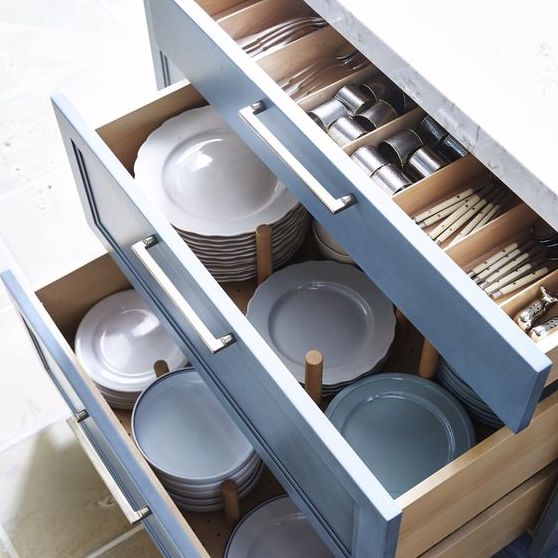 You don't have to have heavy duty moving boxes for dishes but the more stable the box the better. That means constructing the box well with strong tape to make sure it'll hold up to the weight of your dishes and bowls. Trust us, you don't want to have the bottom of your moving box split open and have all your plates shatter on the floor. That's no fun!
If you are willing to invest in plastic totes we recommend using those for packing dishes since you can ensure your box is sturdy and will hold up while moving. It's also worth looking into a dish barrel box which adds some added protection at a better price point than plastic totes.
#2 Extra! Extra! Using Newspaper as Padding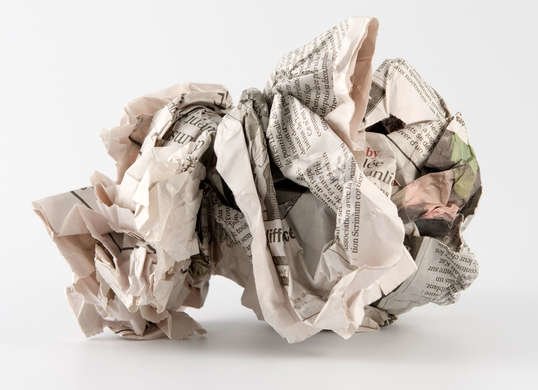 There's actually one useful thing spam mail or old newspaper can be used for, using it for padding in your moving boxes. The best way to pack dishes is to add a layer of newspaper to the bottom of your box about 3 inches worth. This way you can ensure that your dishes won't be shattered when you set your boxes down or stack them on top of each other.
Looking for some other packing tips check out our tips on Storing Books
#3 Add Packing Paper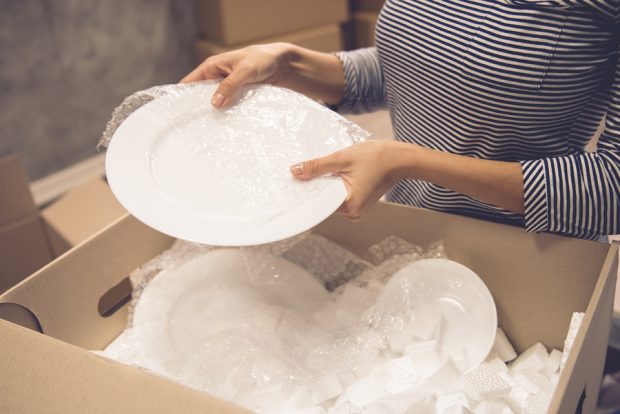 If you are looking for how to pack plates properly, packing paper is a necessity. Since you want to avoid placing plates directly on top of each other, adding a layer of packing paper in between each plate or bowl makes a world of difference. This will greatly decrease the chance for chips or cracks during the moving process. This is the best way to pack dishes, even though it requires a little more work, you'll be happy to find that your fragile items made the trip safely and securely.
Need packing materials? Well, who would have thought, but Amazon has some great packing supplies for great prices
#4 Fill the Gaps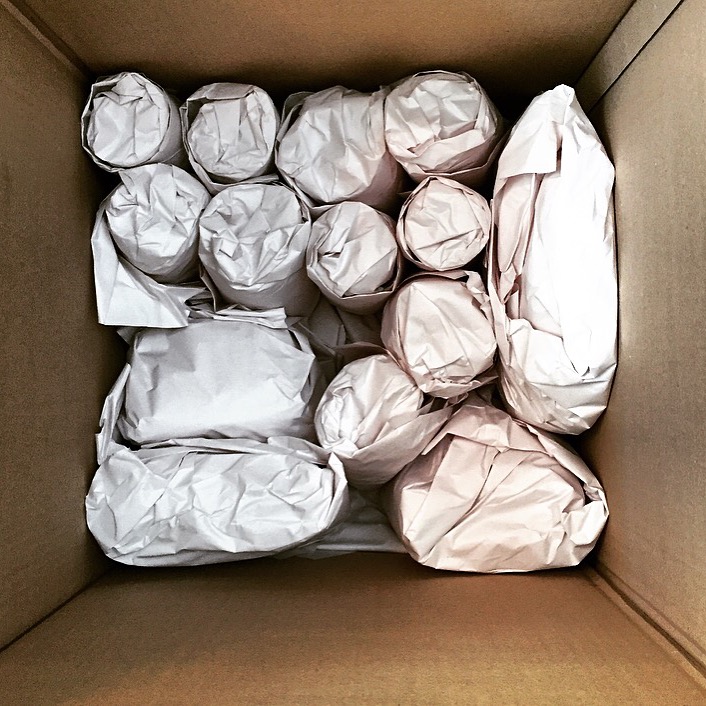 After you have added a layer of packing paper in between each dish, you'll want to fill in the gaps with more newspaper padding to make sure the dishes don't shift around in the box. The more snug the plates are in the box the better. Eliminating the shifting of your fragile items ensures they are safe and secure during your move. This is one of the more important tips on how to pack dishes.
Need more packing tips, like how to pack kitchen for moving, then make sure to check out our other post on general packing tips.
#5 Keep It Light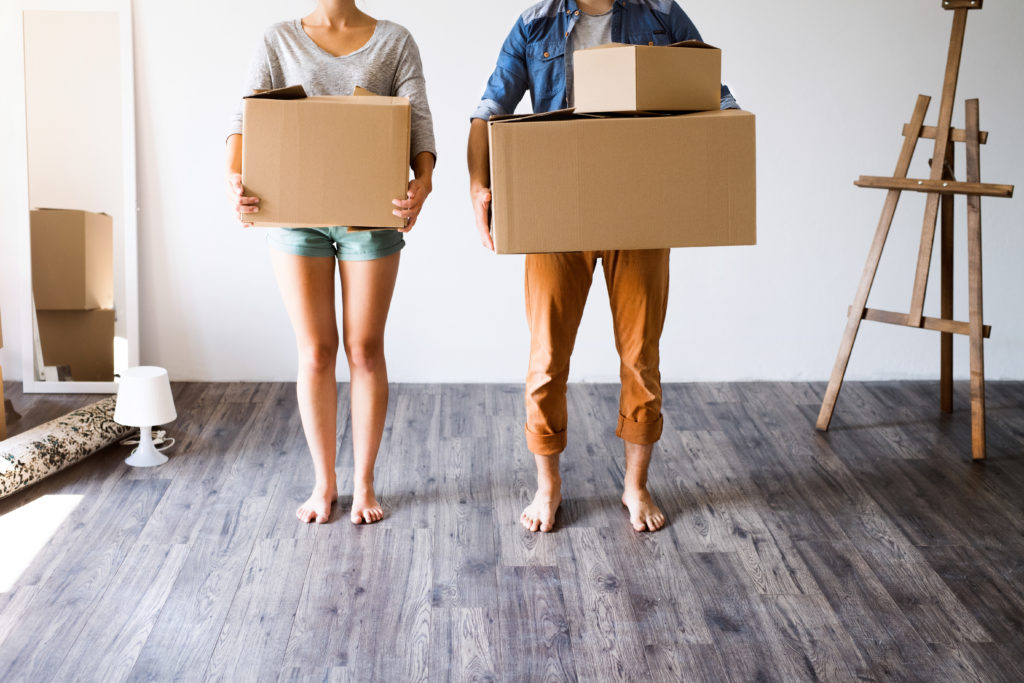 Take it easy on your back and keep your boxes light. It's easy to add a lot of dishes and plates to one box but that only increases the likelihood of damage and makes moving the box that much harder. You'll want to keep each box under 40lbs. This will also help to hold up the integrity of your box. If you overload a box it has a much greater chance or ripping or falling apart.
#6 Take Extra Caution with Stemware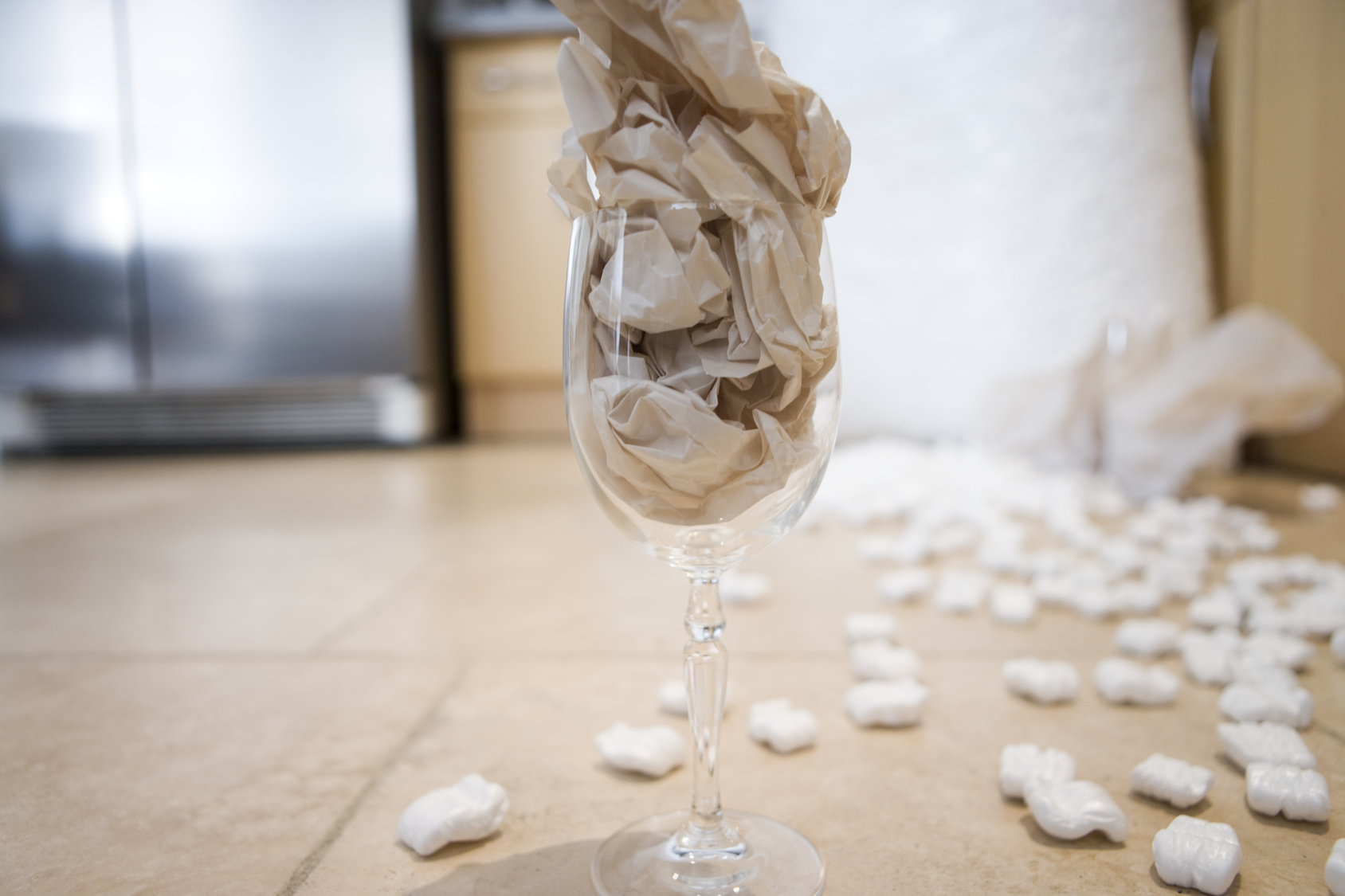 Stemware and glasses are the hardest to protect during the moving process. Our favorite tip on how to pack glasses for moving, is to make sure to add extra padding when it comes to stemware or glasses. It's not enough just to add one layer of packing paper. Surround each piece of stemware or glass with newspaper to make sure it is safe and secure. There are also specific china moving boxes that you should consider investing in to make sure your fragile stemware and china are moved safely.
Need a video demonstration on the best way to pack dishes check it out here. Can't beat youtube!
#7 Store your extra plates and dishes with Boombox
If you need some extra cabinet space and are looking to store some extra plates or dishes then storing your items with Boombox is a great solution. Our full service storage solution manages the pickup, storage, and delivery of your items. Oh and we also inventory your items online with professional looking photos so you'll always stay organized.
Check out our storage unit prices and book a van today